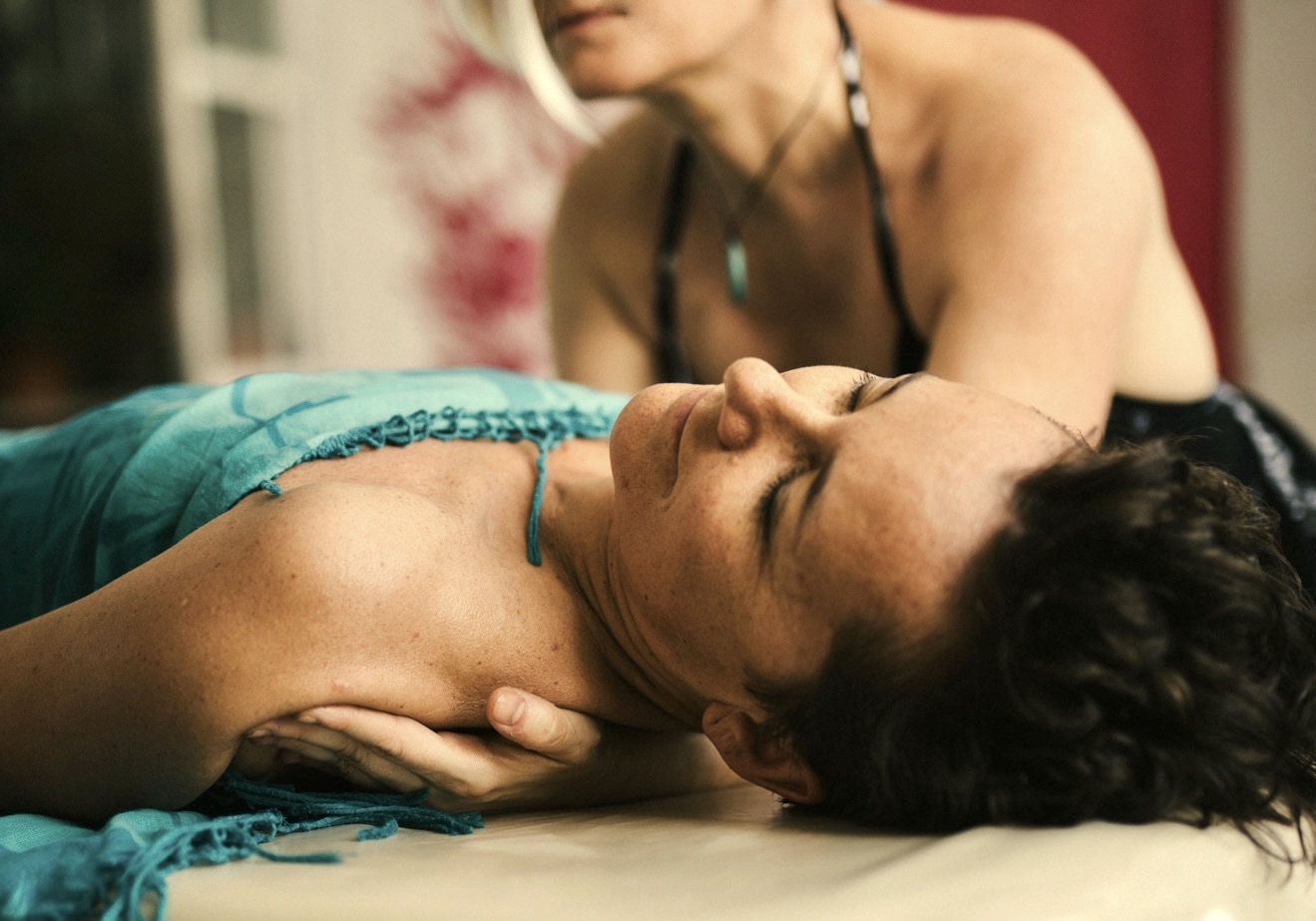 Please use the following form to book your consultation or bodywork session. Once you fill out the form below, I will contact you by email or phone to confirm your appointment. If you have any questions please leave them in the Additional Notes section. 

 Fields marked with an * are required
*Every Wednesday 10 am to 3 pm,
I offer 1h or 1.5h bodywork sessions based on Lomi Lomi or Kahi Loa, by Koha
Vouchers Available on request, just write us a message
I struggle a lot with spine pain and overall stress, so try therapy with Izabella. She proposed to me a relaxing and uplifting touch therapy session based on Lomi Lomi's massage and it was amazing! The work done on the spine was invigorating and helped to reduce muscle tension accumulated in the shoulder area as well as bring me more peace and clarity to my mind. Her skills, thoughtfulness, and presence are true blessings
Gina
I received a few bodywork sessions from Izabella and were the best experiences in my life. Last time I was feeling a deep transformation and a new beginning in my life. We started with intention which was part of the session. Throughout the touch therapy session based on Hawaiian massage, I was feeling a lot of love and the deep presence of Izabella. It was so nourishing experience for my body, mind, and soul. Highly recommend to anyone who is looking for new beginnings in life! mahalo, Izabella
Nisarga
The touch therapy based on Hawaiian massage with Izabella is an incredible, unique, and amazing experience. It's an awareness, tenderness, wisdom, and love felt at every moment of her touch in her every word. It's the most beautiful and therapeutic bodywork I've ever experienced. After one session with her, you'll be coming back again and again. Thank you so much!
Mary
The first touch therapy I ever received was from Izabella, and it was an experience I'll never forget. Her touch was firm yet gentle, strong yet soft, and full of caring energy. I could feel this flow of life energy throughout my whole body – it was unforgettable! If you're in search of a deeply therapeutic yet pleasing bodywork experience and you're fortunate enough to have Izabella nearby, don't waste your time reading other people's recommendations. Go straight to her and allow your body to heal, your heart to uplift, and your spirit to be invigorated! - Akiko
Tony
Touch therapy sessions with Izabella is above all a meeting with an amazing person. 
I came to Izabella in a difficult moment in my life. Our meetings gave me new power, alleviation and hope. Is not only wonderfully relaxing but it also gives good energy, tenderness and attention.Thank so much! Don't hesitate to render yourselves into her benevolent hands and heart.
Iza
I have had the pleasure of a few touch therapy sessions with Izabella now and have enjoyed every one of them. She is very welcoming and professional, has a wonderful studio set up, and is so relaxed, there is never a rush. Looking forward to my next one, 
I can't wait.
Dave
Izabella is amazing, I feel very comfortable with her and she is the upmost in professionalism. Her sessions always leave me feeling sublime. I cannot wait until my next one. Thank you, Izabella!
Nina
Izabella gave me the best massage of my life (and I have had a LOT over the years!) Her technique is amazing and extremely therapeutic. I was able to release a lot of tension and blocks. She is kind and compassionate and truly loves what she does. She takes her time and doesn't rush the process. She is highly skilled and I would recommend her wholeheartedly!
Cherie