your body is solution not problem
"A loving touch has the power to heal not only the body but also the soul."
Avijeet Das
"Touch comes before sight, before speech. It is the first language and the last, and it always tells the truth."
M. Atwood
"Touch seems to be as essential as sunlight."
D. Ackerman
"The power of touch is a gentle reminder that we are not alone on this journey."
A.D.Posey
"Touch has a memory."
J. Keats
"To touch is to give life"
Michelangelo
Are you feeling disconnected, stressed, or burdened by physical or emotional pain?
By blending somatic awareness with the nurturing touch of Hawaiian bodywork known as Lomi Lomi, I offer a unique approach that empowers individuals to tap into their body's innate ability and wisdom for self-healing.
Somatic therapy is a dialogue with the body. By attentively listening to and responding to the body's cues, it aids in unraveling tension, breaking free from old patterns, and restoring a profound sense of wholeness and well-being.
Join me in this nurturing space of care and understanding, tailored to address your individual needs. You can seek inspiration, explore individual sessions designed to target your specific requirements, or venture further by participating in one of the retreats or workshops I offer, supported by my partner, Rafal. Whether you're looking to find tranquility or share this transformative practice with others, I welcome you to this journey of healing and growth.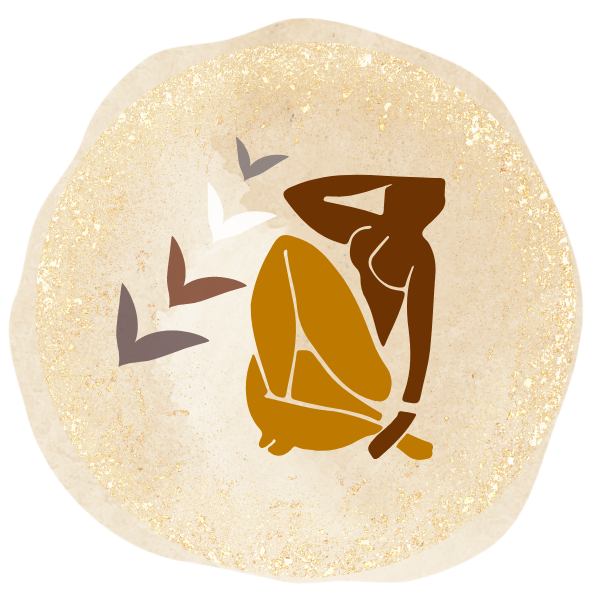 Welcome to #SensitiveMeTime, a sanctuary where silence, nature, and the tender connection with my own body converge, offering solace in the embrace of vulnerabilities. This is my personal haven for letting go, rediscovering inner peace, fostering connection, and grounding—a celebration of my sensitivity.
Subscribe for Latest Updates and specaial Offers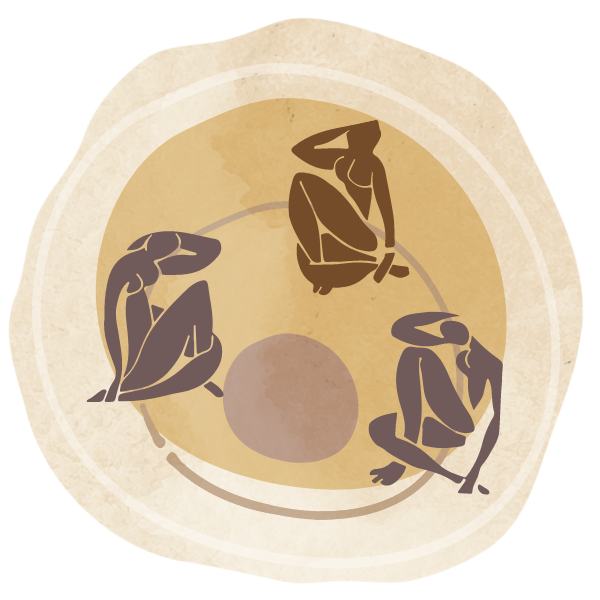 Workshops tailored for individuals or pairs, where the ancient wisdom of Hawaii meets a holistic approach.
Embark on a journey of self-discovery and empowerment. Deepen your understanding of your body and emotions, restore inner balance and well-being, and gain a fresh perspective on your life. Unleash your unique potential and tap into your innate healing abilities.
The individual training provides a wonderful opportunity to unwind, tune into your intuition, and acquire practical tools that enhance your everyday life.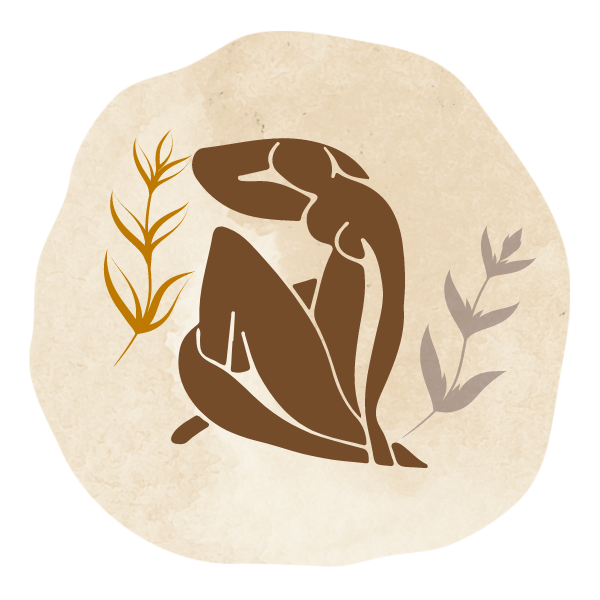 Powerful bodywork practice that uses the power of touch, gentle movement, and energy work to restore the free flow of energy in your body, thereby regaining balance and well-being. This is a highly beneficial support during transitional periods in your life, such as becoming a parent, going through a divorce, making career changes, moving to a new city or country, retiring, or recovering.
I offer one-on-one sessions based on Hawaiian bodywork (Lomi Lomi & Kahi Loa), each individually crafted to address your unique needs and intentions.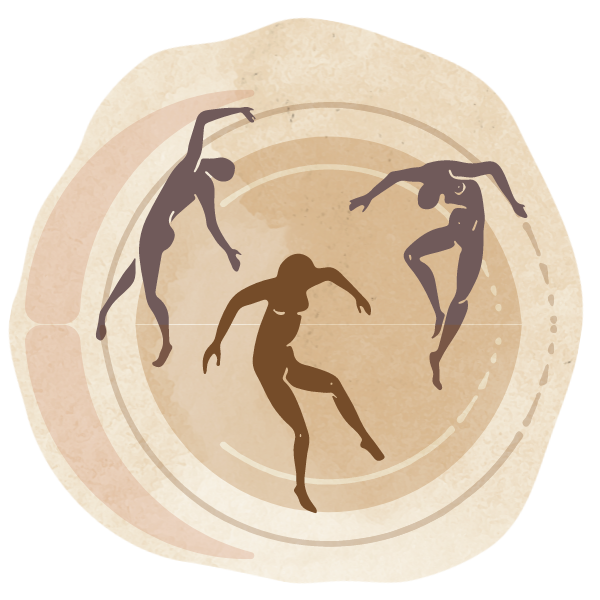 Body Play is an innovative practice that integrates movement, touch, and exploration to foster self- awareness and personal growth. This approach delves into bodily sensations and emotions through a range of activities including dance, somatic exercises, and improvisation. Embracing the freedom of self-exploration and expression unveils a realm of possibilities for those on transformative journey towards self-discovery and wellbeing.
I developed Body Play during my training, and now I share it with my clients and students.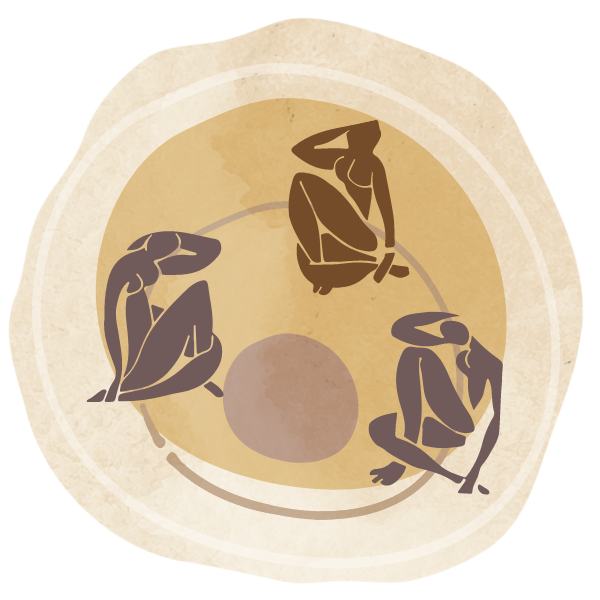 This is an invitation to delve deep into a unique space that blends the ancient wisdom of Hawaiian healing art, Lomi Lomi, with a truly holistic approach.
Quality and honesty have always been crucial to me. After years of conducting group workshops and retreats in Europe and New Zealand, I have recently reflected on my teaching methods. I aim to truly connect with my students, offering them my best support and a genuinely empowering experience that aligns with myself. Based on this introspection alongside feedback from my students, I have decided to redirect my focus to individual/personal teaching and training. Each training is now even more personal and distinctive, fostering an intimate atmosphere that supports not only enhanced learning but also introspection, transformation, and genuine personal growth.
In addition to my traditional Hawaiian massage workshops, I offer individual retreats designed for those eager to explore and expand their unique potential within a safe, nurturing environment. These carefully crafted retreats aim to help participants deepen their connection with their bodies, emotions, and souls, empowering them to transform their lives, heal, and explore their full potential.
I facilitate intensive individual training tailored for individuals or pairs. This intimate experience offers a unique opportunity to dive deep into the healing art of touch under my guidance and with my full support. Join me on this fascinating path, where personal growth and self-discovery seamlessly blend with the power of touch and ancient wisdom.
Below, you'll find a video featuring testimonials from participants in my previous retreats and trainings, giving you a glimpse of the unique experiences that await you.
ReConnect to flow - Individual Hawaiian massagE Workshop (Level 1 or Level 2)
Waimairi Beach, Christchurch, South Island, NZ
Dates will be set up individually
This is an opportunity to look after yourself and learn a traditional Hawaiian massage Lomi Lomi Nui in the most effective way one-on-one with your teacher.
During this 5-days training, you will not only learn the technique and philosophy of this unique bodywork, but also have an opportunity to reconnect to your own body, heart, and mind, release unconscious blocks, and restore the free flow of energy in your body and your life.
This workshop will leave you more connected, rejuvenated, balanced, and full of energy.
Imagine immersing yourself in the transformative practice of ancient Hawaiian bodywork. Embrace your authentic self, free from self-imposed limitations, and cultivate deep connections.
Don't miss this incredible opportunity to awaken your healing potential, create a fully supportive connection with your own body, and learn the most beautiful massage in the world.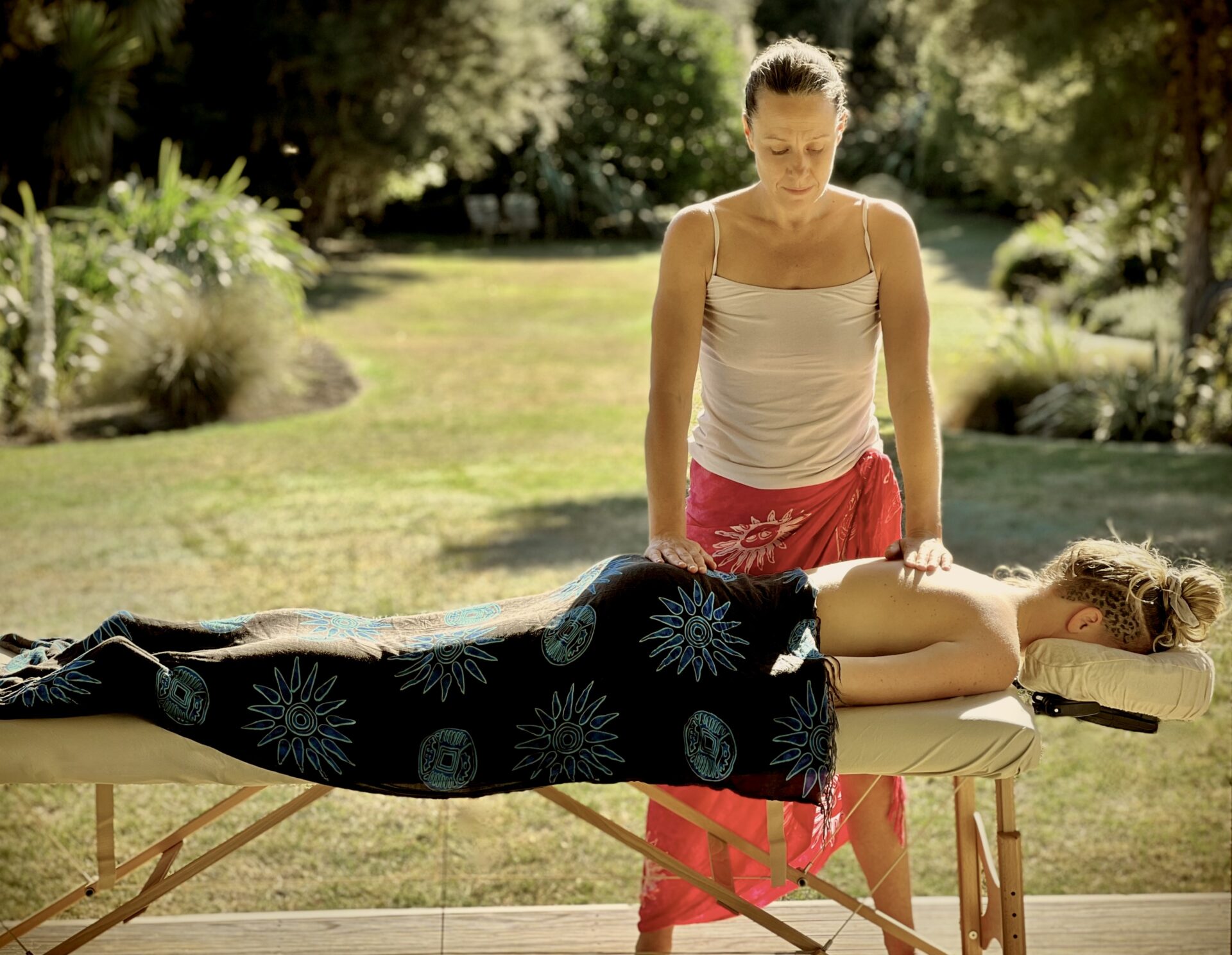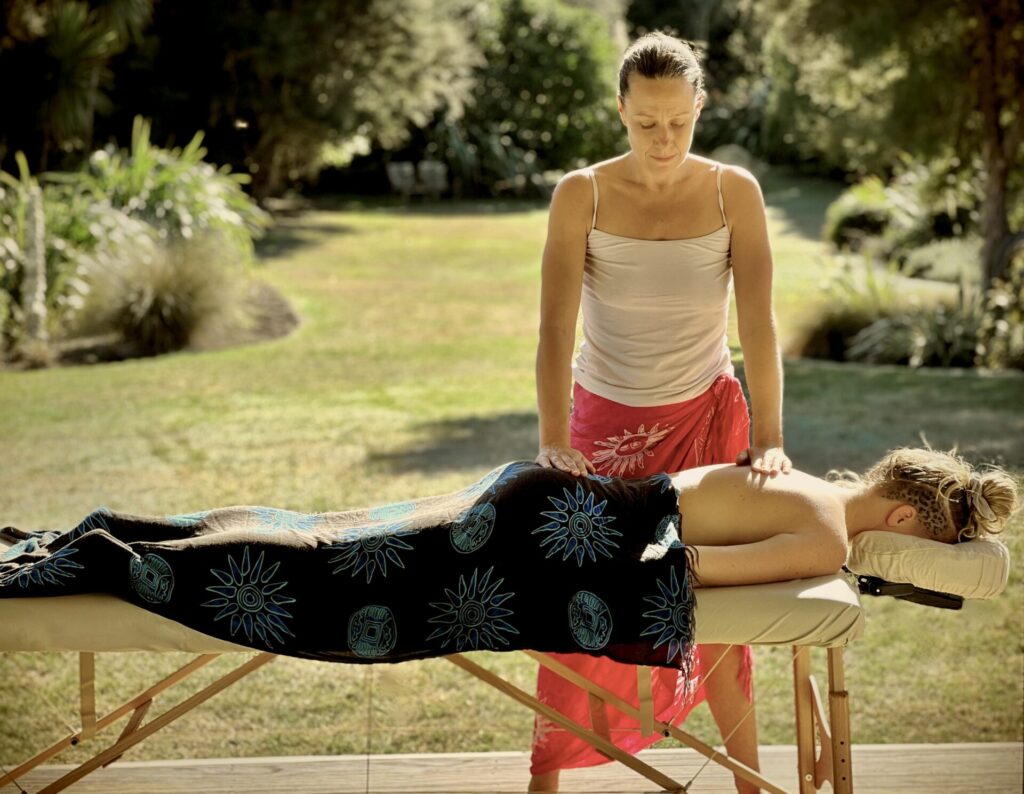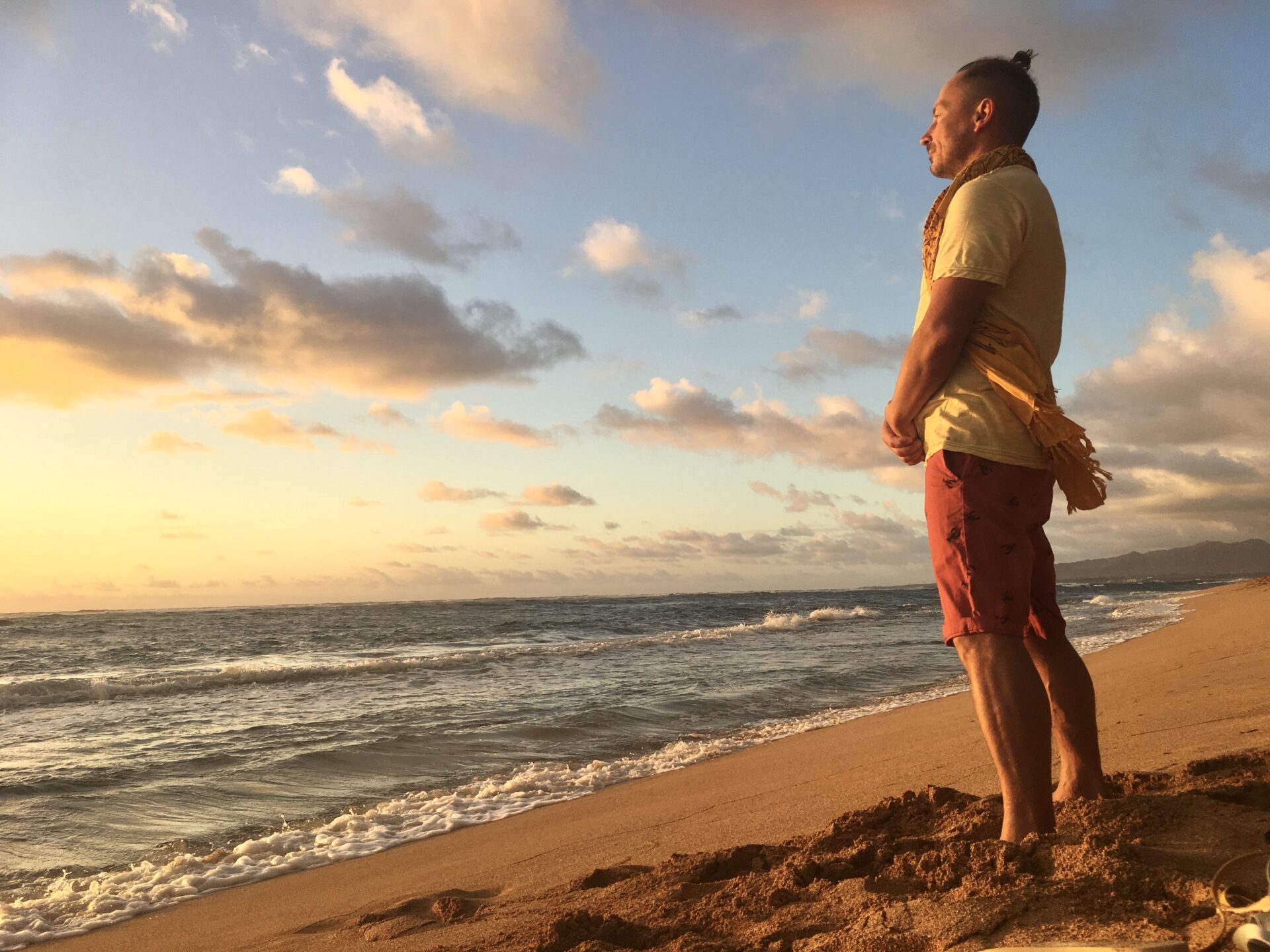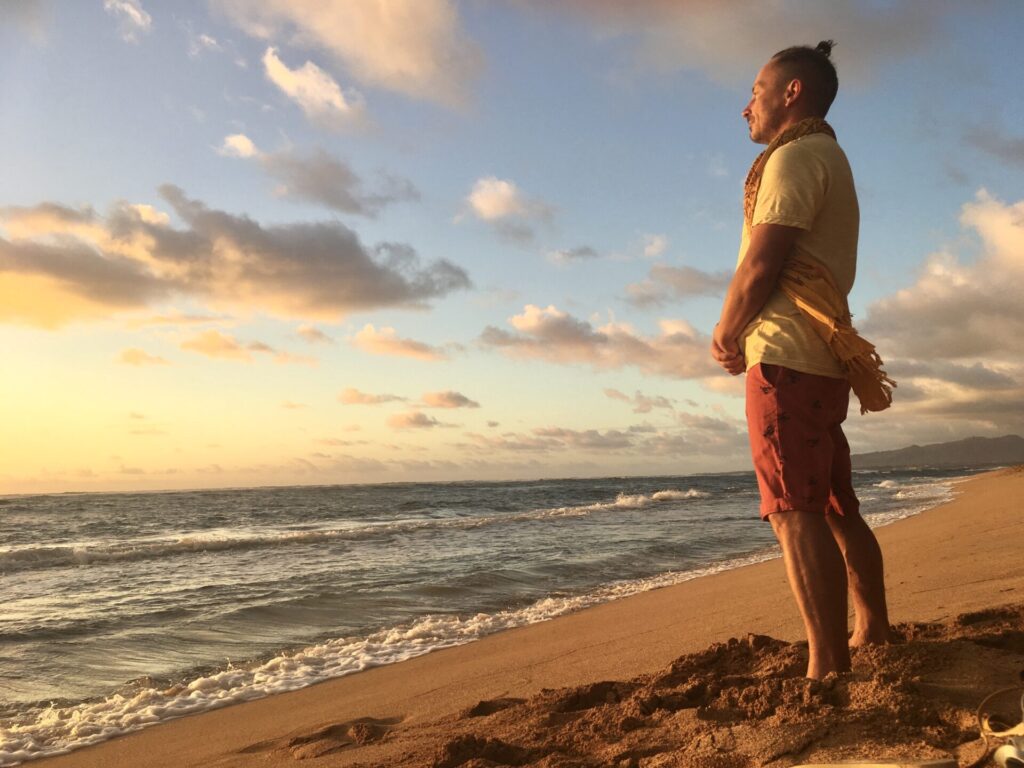 I have recently returned from the ReConnect to Flow retreat on the West Coast. The communications with Izabella and Rafal were incredibly professional and yet deeply personal. The location was mid blowing and beautiful. The attention to detail and care that Iza and Rafal had gone to was so loving, thoughtful, and supportive. The food was delicious, plentiful, and nutritious. I felt in very safe hands. It was definitely a deeply physical, emotional, and spiritual journey. I was challenged on many levels to evaluate many old patterns and let them go with Aloha. I am deeply grateful for the sharing, openings, wonderful connections made with the other participants, and invaluable guidance from Izabella and Rafal. The dancing and flow were sooooo freeing, I truly feel that my awkward wings sprouted, my mind still absorbing the wisdom gifted. This is a life-changing journey. Aloha!
Jodie
The last year or so has seen a lot of energy shifts and some deep soul-searching. Coming to your retreat/Lomi training was way out of my comfort zone, and I am so grateful for the insight and learning that continues to ensue. I'm learning to manage the ego talk, listen to my intuition and stand in my own space. The personal journey I have been on has exploded spiritually over the last year or so and I feel much clearer, and confident, in my life's purpose as a result; and less derailed by things outside my control - developing faith in the higher purpose.
Pip
I have just returned from a transformational week on the West Coast of New Zealand, learning the beautiful art of Lomi Lomi Nui and Huna. Wow, an awe-inspiring, raw, and freeing experience with the most beautiful souls Izabella and Rafal. I cannot recommend enough the quality of the teachings, the absolute integrity and honesty of these two. They brought together our group of students, through unforgettable experiences, taking us to the absolute best we could possibly be as new practitioners. I will treasure forever this experience and look forward to our continued connections.
Louise
So…this happened. I am now Lomi Lomi Nui massage therapist What a journey! The training was just amazing. There were challenging situations but I loved every second of it! Life is full of surprising events, it's all up to you how you receive or what you create from it but I now call it an adventure and will enjoy all of it. Thank you so so much for nourishing us my dear teachers Mahalo! Mahalo! Mahalo!" - Akiko
Akiko
Combined levels 1 and 2 of Lomi Lomi training with a deeply transforming retreat was an amazing time for me. It was a great and life-changing experience. The atmosphere of love and patience is a great environment to meet the Self and learn new skills. It's great lo learn from professionals with big hearts! 😊 Many thanks!
Aga
I find it hard to put the right words to the experience of the Lomi Lomi retreat wit Izabella & Rafal. The lessons, guidance, support, connections, and love were truly incredible. I have so much love for these beautiful souls. Not only are they wise in the teachings of Lomi, but in so many other areas as well. The love felt by them as soon as I arrived was felt deeply. I will definitely be returning for the next level and hope to spend more time with these beautiful people in the future. Aroha nui
Josh
I am so grateful for the unfolding that is continuing after an amazing 5-days spent in your presence during my Individual ReConnect to Flow Lomi Lomi training. Words are not enough to express how grateful I am for opening your home and preparing such a beautiful environment for training & transformation to take place. Absolutely love our conversations around the 7 principles and your reminder of the power of breath. Powerful & ever-present that brings me back to the now. What a gift! Thank you also for reminding me how much I love to move my body & how the body responds in such a quick way of feeling fluid & well way when treat with love instead of punishment. Still enveloped in the blissful state!
Emma
'Feeling blessed after spending 5 days in Hanmer Springs training in the art of Hawaiian Lomi Lomi Nui Massage. Thank you so much… Izabella & Rafal – my amazing teachers, I am so grateful for you both. I come away with so much more than I expected and will treasure this experience forever. Mahalo!
Renee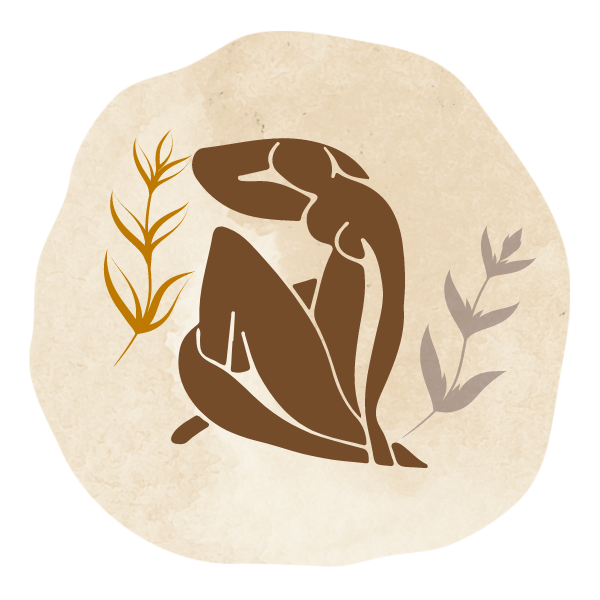 Whether you're navigating significant life changes such as a breakup or a career transition, or grappling with personal challenges like apathy, anxiety, low self-esteem, recovery periods, or body-image struggles, I am here to support you.
Recognizing that each person is unique and faces different needs at various points in their journey, I tailor my approach to touch therapy accordingly. I provide individually customized bodywork and touch therapy sessions, along with personally crafted programs, designed not only to offer immediate relief but also to deliver a lasting and truly transformative impact.
Are you ready to embark on this journey that respects your uniqueness, harnesses the power of touch therapy, and integrates various methods to empower you on your path to true and enduring change?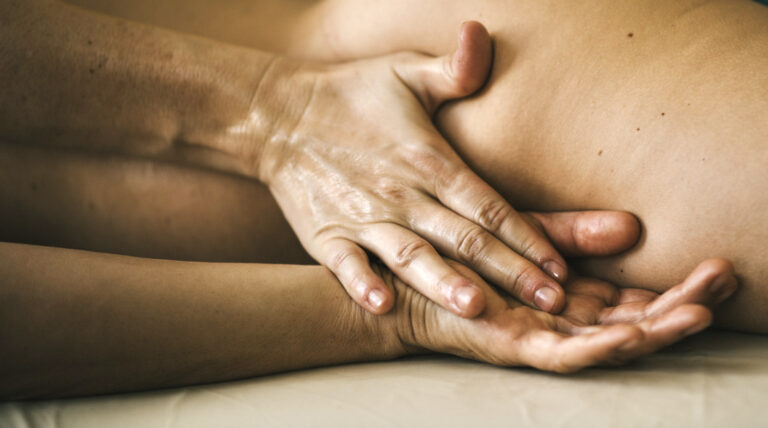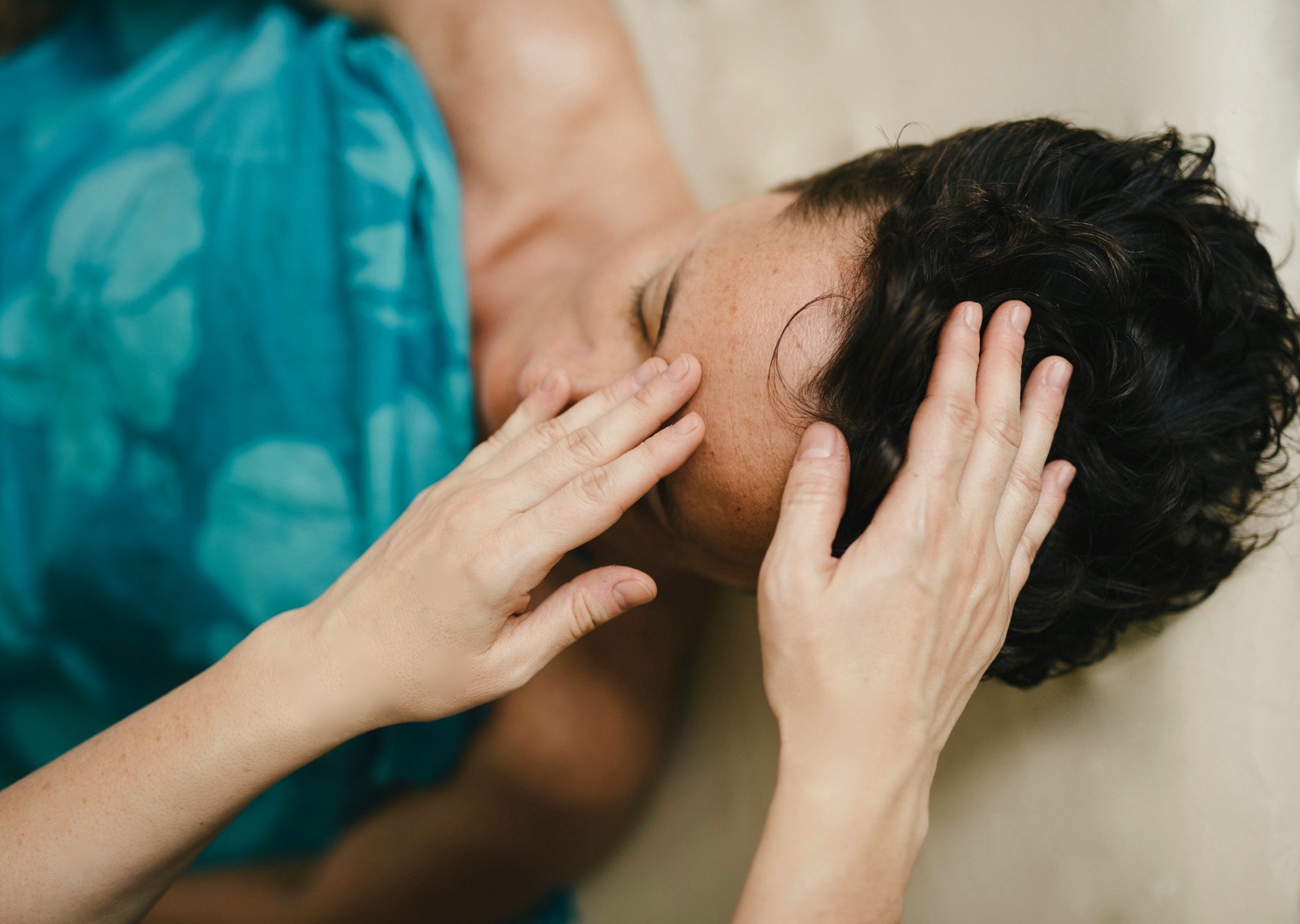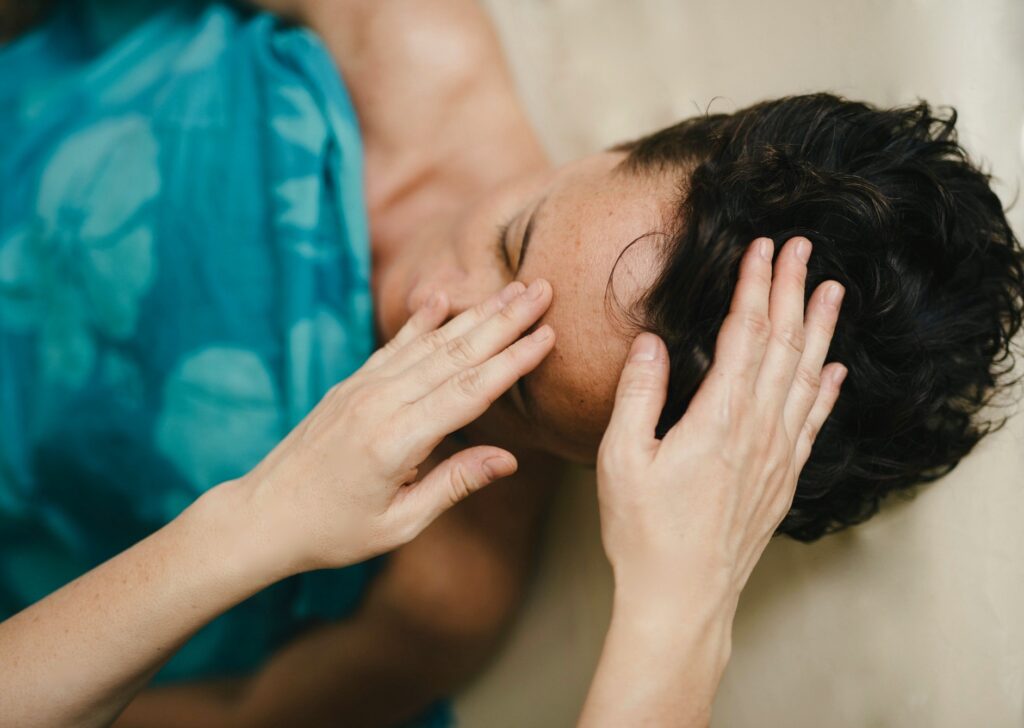 The touch therapy and bodywork sessions I offer blend the practice of attuning to bodily sensations (somatic awareness) with the nurturing touch of traditional Hawaiian bodywork: Lomi Lomi and Kahi Loa, complemented by other bodywork techniques, breath-work, and mindfulness practices. This unique approach empowers you to connect with your body's innate ability and wisdom to facilitate self-healing and deep transformation.
It's more than just a massage; it's a conversation with your body. By attentively listening to and responding to its cues, you can unravel tension, break free from lingering patterns and traumatic experiences, and restore a sense of wholeness and well-being.
For a deeper understanding of this approach and the benefits it offers, please refer to the descriptions of Lomi Lomi.
If you're curious, you can also learn more about what a Lomi Lomi session with me looks like.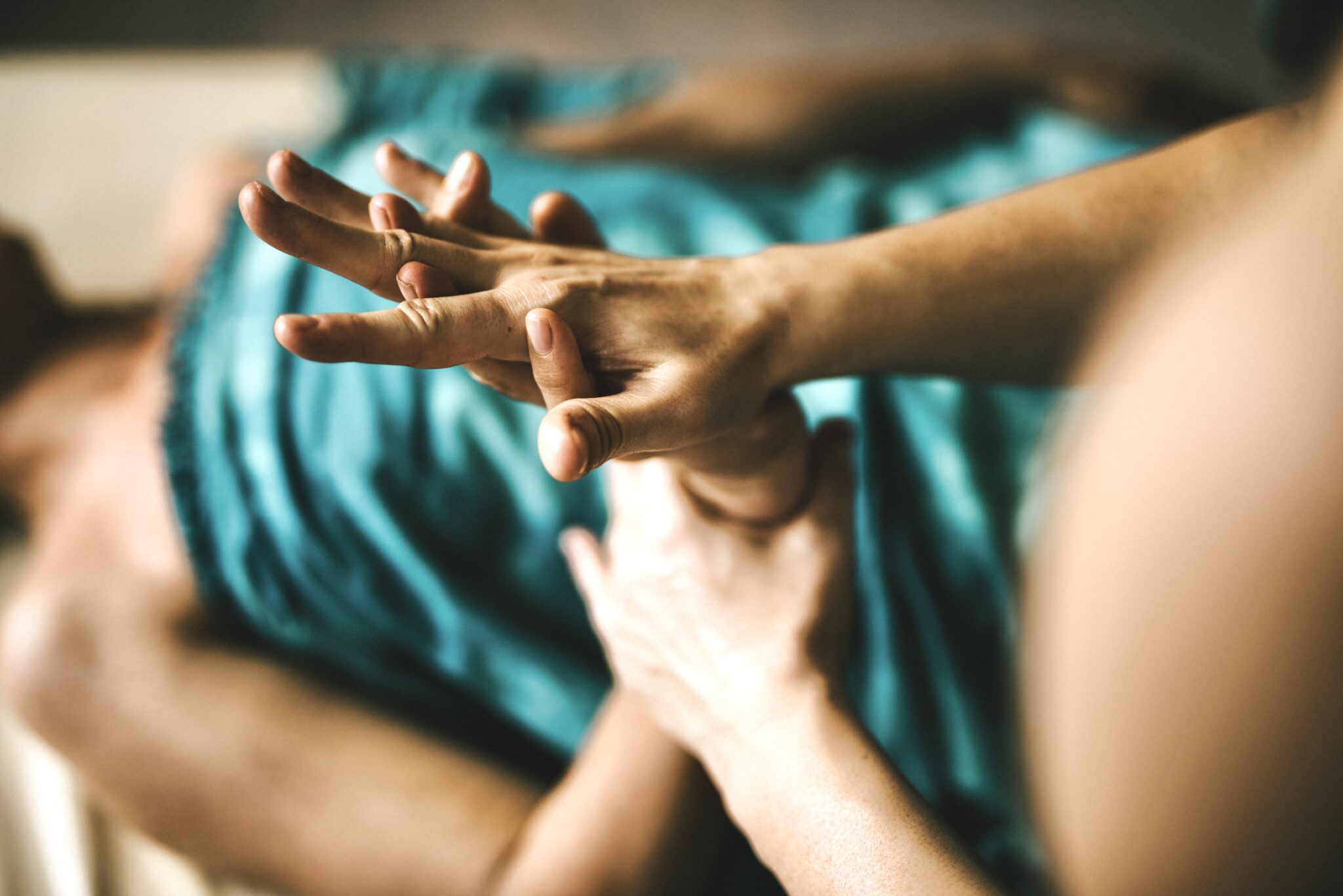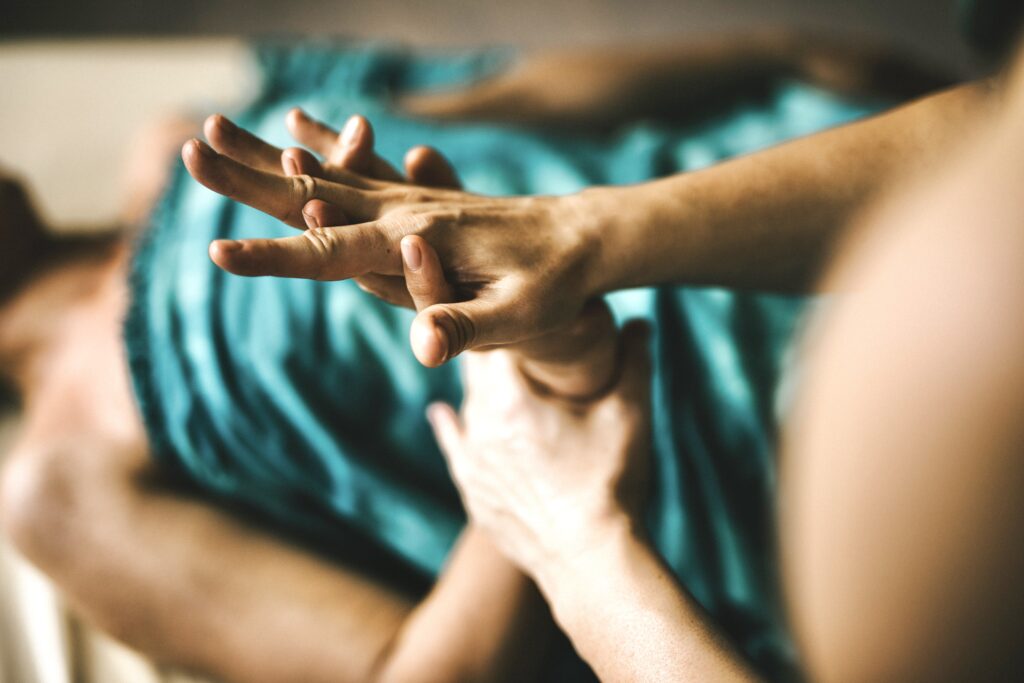 During our initial consultation, whether in person or online, we will work together to create a personalised program that combines bodywork, touch therapy, and counseling sessions tailored to your unique needs and intentions.

Additionally, I will introduce you to a range of self-care resources, including grounding exercises, breathing techniques, and mindfulness practices to support you on a daily basis. Together, these elements will have a lasting impact on your life. If you are looking for real change, overall health improvement, or profound transformation, I highly recommend this approach, which is also cost-effective compared to booking single sessions from time to time.

Alternatively, you can simply book a Lomi Lomi session with me.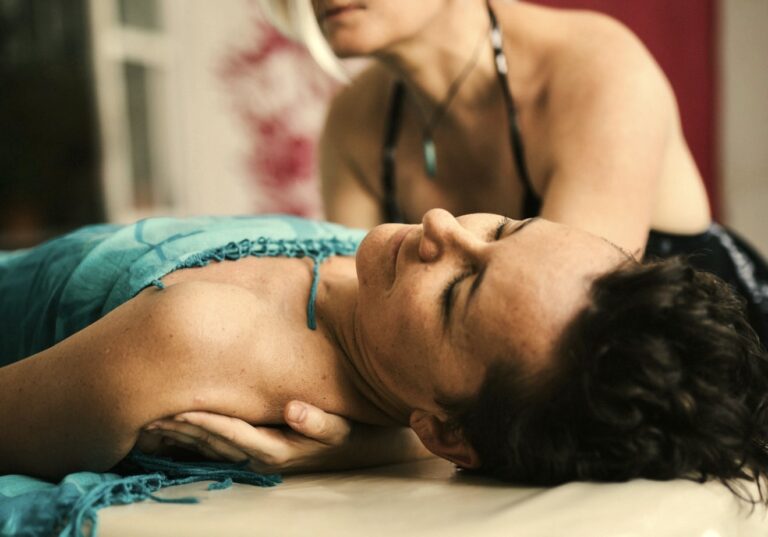 Advance booking is essential
I struggle a lot with spine pain and overall stress, so try therapy with Izabella. She proposed to me a relaxing and uplifting touch therapy session based on Lomi Lomi's massage and it was amazing! The work done on the spine was invigorating and helped to reduce muscle tension accumulated in the shoulder area as well as bring me more peace and clarity to my mind. Her skills, thoughtfulness, and presence are true blessings
Gina
I received a few bodywork sessions from Izabella and were the best experiences in my life. Last time I was feeling a deep transformation and a new beginning in my life. We started with intention which was part of the session. Throughout the touch therapy session based on Hawaiian massage, I was feeling a lot of love and the deep presence of Izabella. It was so nourishing experience for my body, mind, and soul. Highly recommend to anyone who is looking for new beginnings in life! mahalo, Izabella
Nisarga
The touch therapy based on Hawaiian massage with Izabella is an incredible, unique, and amazing experience. It's an awareness, tenderness, wisdom, and love felt at every moment of her touch in her every word. It's the most beautiful and therapeutic bodywork I've ever experienced. After one session with her, you'll be coming back again and again. Thank you so much!
Mary
The first touch therapy I ever received was from Izabella, and it was an experience I'll never forget. Her touch was firm yet gentle, strong yet soft, and full of caring energy. I could feel this flow of life energy throughout my whole body – it was unforgettable! If you're in search of a deeply therapeutic yet pleasing bodywork experience and you're fortunate enough to have Izabella nearby, don't waste your time reading other people's recommendations. Go straight to her and allow your body to heal, your heart to uplift, and your spirit to be invigorated! - Akiko
Tony
Touch therapy sessions with Izabella is above all a meeting with an amazing person. 
I came to Izabella in a difficult moment in my life. Our meetings gave me new power, alleviation and hope. Is not only wonderfully relaxing but it also gives good energy, tenderness and attention.Thank so much! Don't hesitate to render yourselves into her benevolent hands and heart.
Iza
I have had the pleasure of a few touch therapy sessions with Izabella now and have enjoyed every one of them. She is very welcoming and professional, has a wonderful studio set up, and is so relaxed, there is never a rush. Looking forward to my next one, 
I can't wait.
Dave
Izabella is amazing, I feel very comfortable with her and she is the upmost in professionalism. Her sessions always leave me feeling sublime. I cannot wait until my next one. Thank you, Izabella!
Nina
Izabella gave me the best massage of my life (and I have had a LOT over the years!) Her technique is amazing and extremely therapeutic. I was able to release a lot of tension and blocks. She is kind and compassionate and truly loves what she does. She takes her time and doesn't rush the process. She is highly skilled and I would recommend her wholeheartedly!
Cherie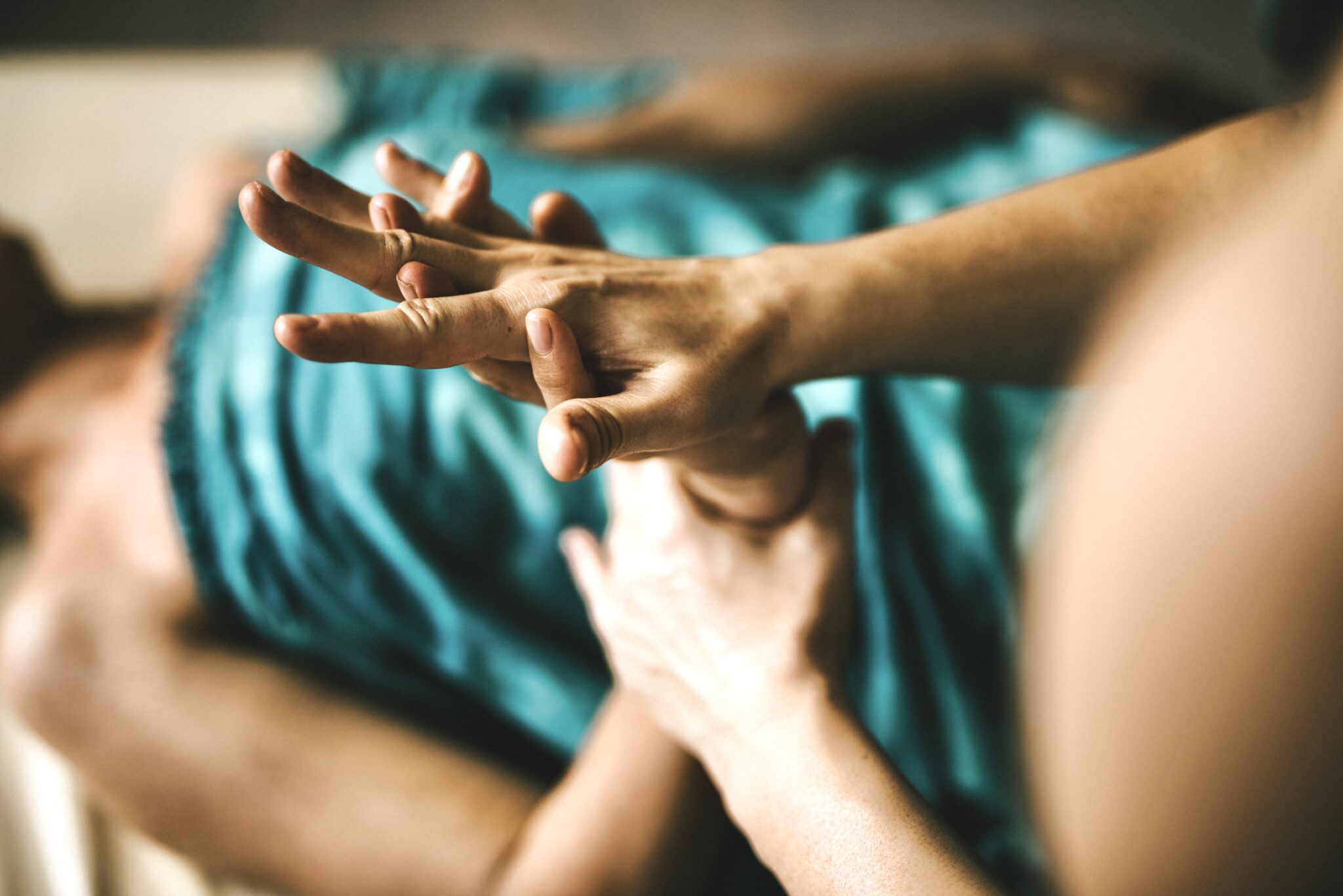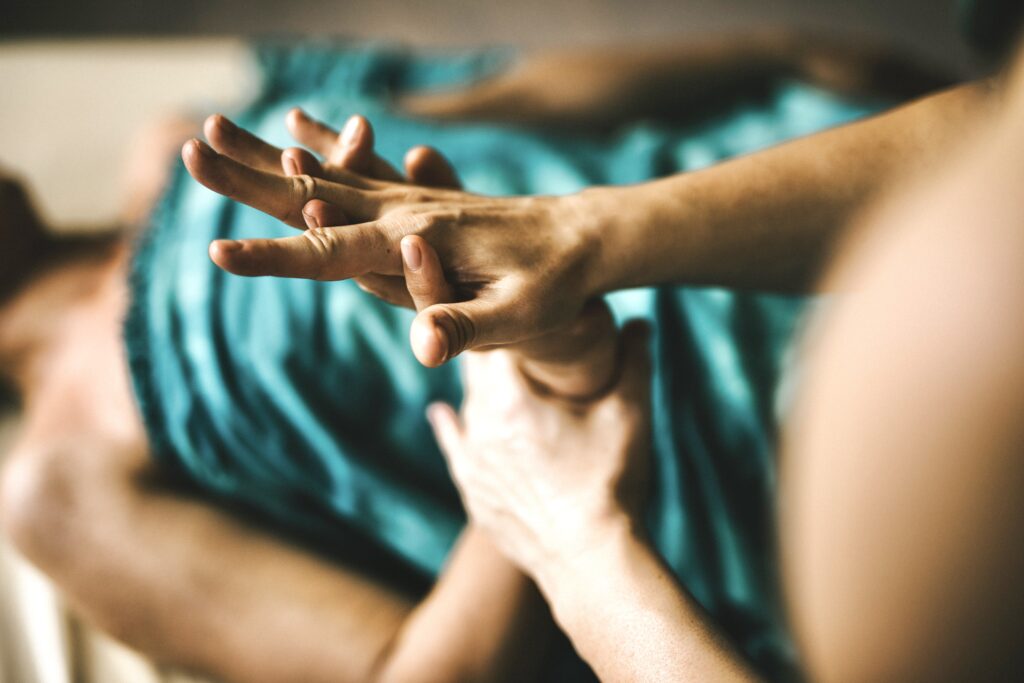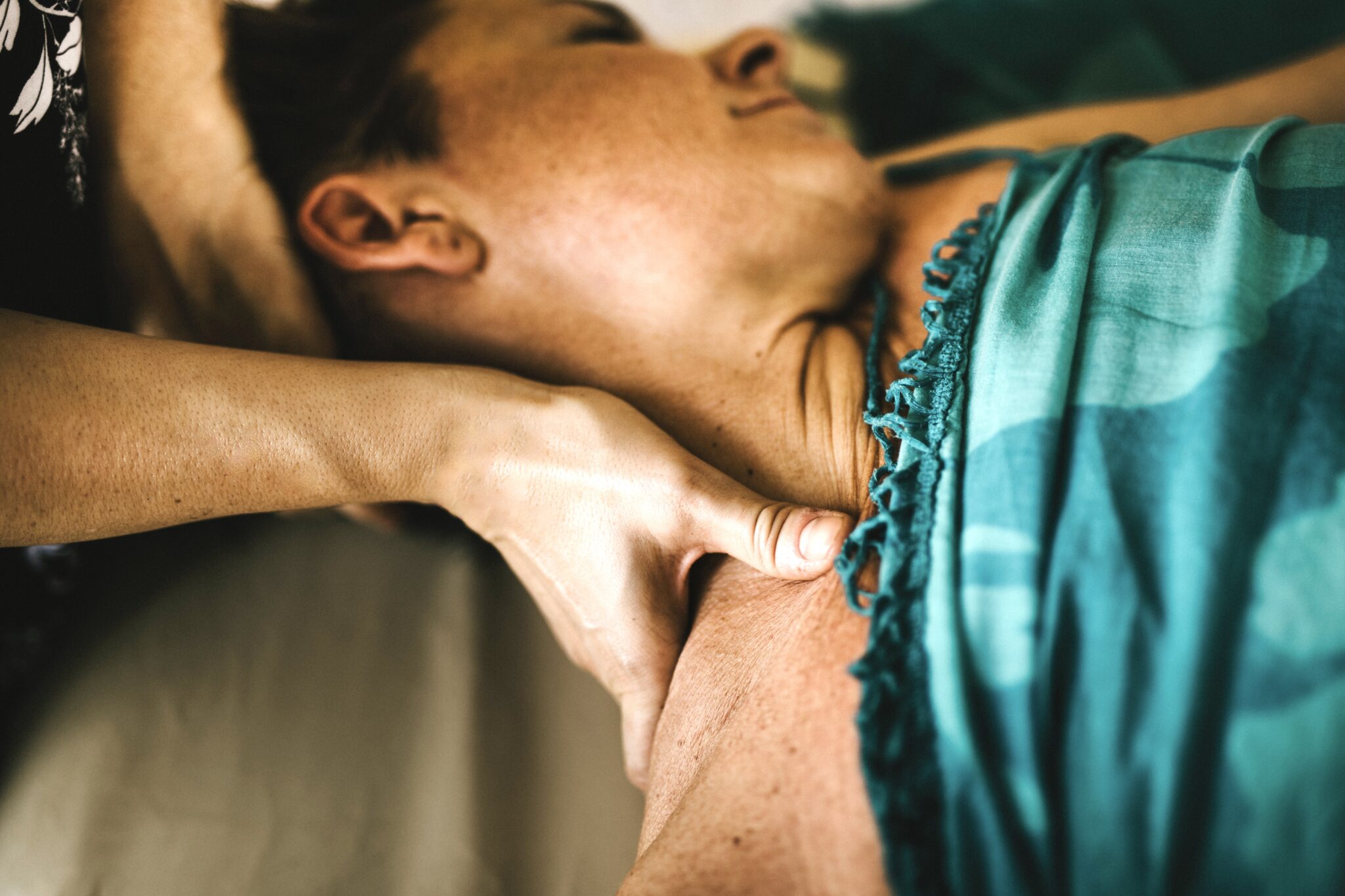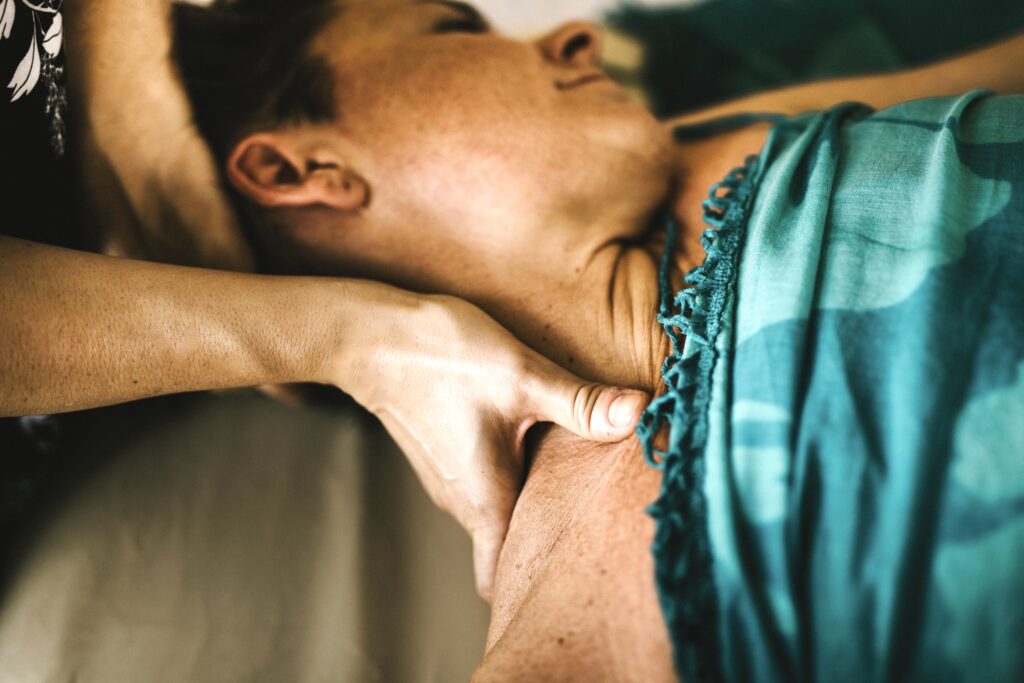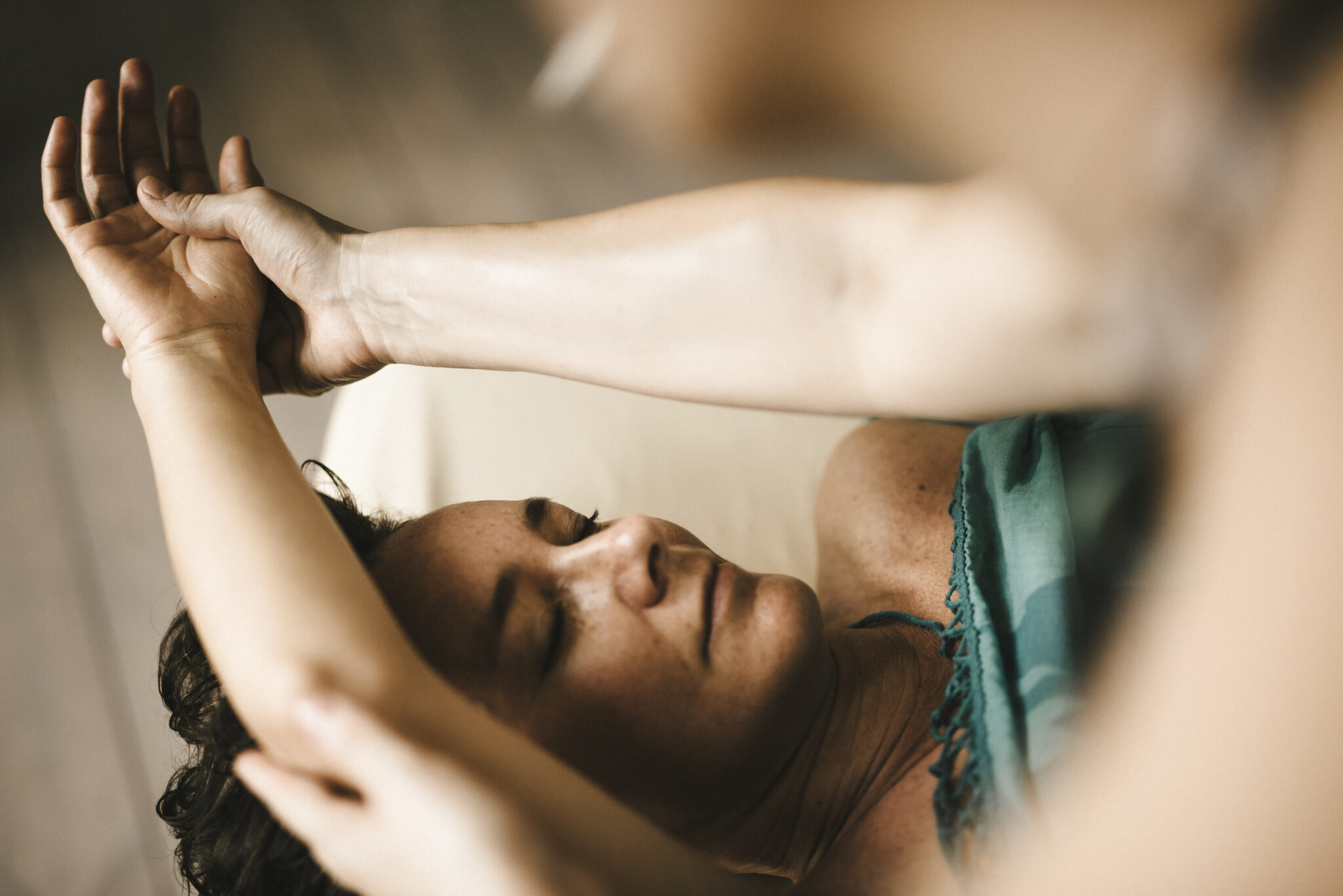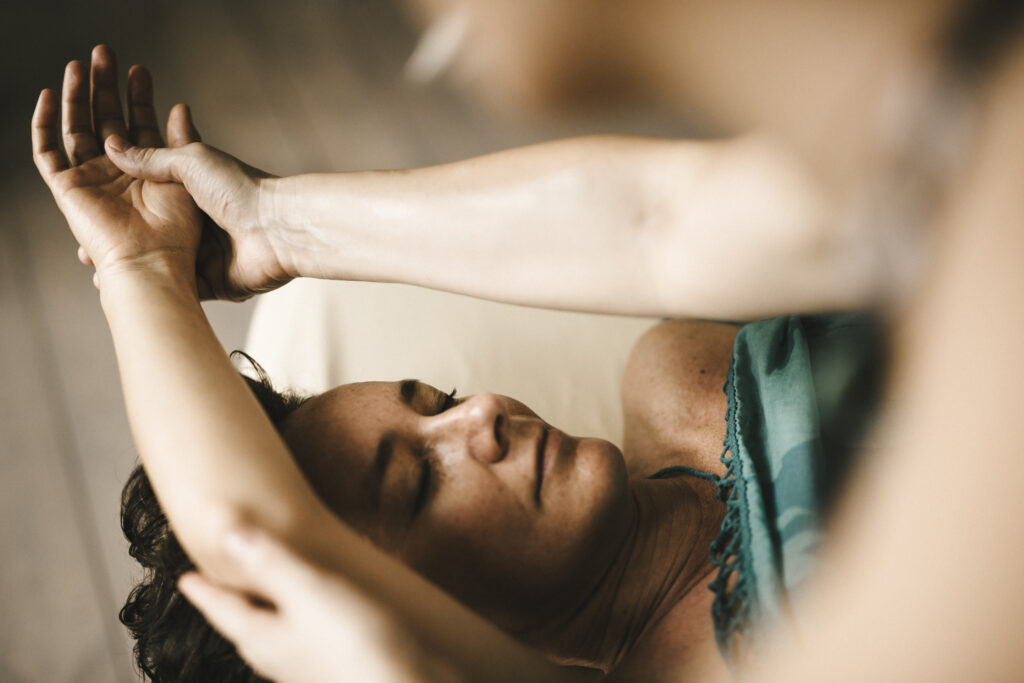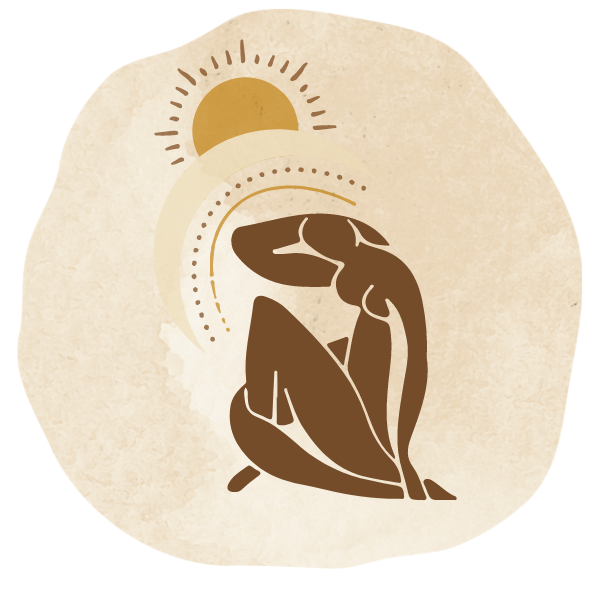 My name is Izabella. Originally from Poland, I now call Aotearoa, New Zealand, my home.
Touch has always been my innate language—a natural way to connect, communicate, and express the ineffable. However, during my years of "career building," I lost touch with this instinctive gift. My life was filled with gala premieres and international film festivals. As exciting as it was, it was also stressful, and pushed me to my limits, leaving me feeling overwhelmed and drained.
I found balance and reconnected with my true nature through the practice of ancient Lomi Lomi, a Hawaiian healing art.
I am eternally grateful for the profound guidance and support I received from my teachers, including the Kānaka Maoli (native Hawaiians), who allowed me to dive deep into this practice and reignite my natural gifts. Among them, especially Kumu Susan Pa'iniu Floyd, a student of Kahu (Abraham) Kawai'i, Aua'ia Maka'i'ole, and Serge Kahili King, who was trained in Hawaiian shamanism by the Kahili family of Kauai Island. I am also deeply grateful for the opportunity to learn from Maka'ala Yates, a student of Aunty Margaret Machado Kalehuamakanoelu'ulu'uonapali Aha'ula Keali'i – the Kupuna of Hawaiian Lomi Lomi, who is known as one of the first Hawaiians to teach outside of their 'ohana (family).
My Lomi Lomi teacher training, which took place in Hawaii a few years ago, was a sacred journey through the land and its traditions with the guidance of my Kumu. This unique opportunity allowed me to dive even deeper into the ancient practice of Lomi Lomi.
In my touch therapy practice, I also incorporate Kahi Loa, another Hawaiian bodywork art performed by the Kahili family from Kauai Island, and some elements of PeLoHa – the massage designed by Alan Earle, a healer from Australia. Alan Earle combined various elements of many massage techniques and traditions, including those from native Australians, to create a deeply harmonizing treatment for the body, mind, and heart.
Years of practicing various techniques of bodywork and touch therapy have enhanced my deeper understanding of the power of combining touch and deep presence in the process of healing and transformation. I sometimes describe myself as "a body listener and storyteller, but instead of using words, I use my hands."
I support people during their periods of recovery, transition, or transformation through touch therapy, bodywork sessions, personalized counseling, and mentoring rooted in both Hawaiian tradition and the somatic approach. To share my passion for the power of touch combined with deep awareness, I also facilitate empowering workshops and retreats.
If you would like to meet me, co-create a workshop or retreat, or simply want to learn more about my offerings, please feel free to send me a message.