Transformational Retreat with Hawaiian Bodywork
West Coast, New Zealand
2-8 February 2024
Spend 6 days on the stunning West Coast of the South Island, New Zealand. Nourish your body, cleanse your mind, connect to your heart, and learn the most beautiful massage in the world.
We invite you to this soulful retreat designed to help you connect with your body, dissolve unconscious mental and emotional blockages, restore inner equilibrium, and reconnect with the free flow of energy, to embody your unique potential and thrive!
Lomi Lomi – the ancient Hawaiian healing practice serves as a vessel for this exploration. It provides an opportunity to experience life in its essence, which is the energy flow.  You will grasp the foundational 'alphabet' of Lomi Lomi – the basic strokes, stretches, and rotations. But that's only the beginning. We will encourage you to venture beyond the basics and let yourself sail into the open ocean of infinite possibilities. Shed societal roles, beliefs, and past stories. Reconnect with your body, emotions, and your unique essence. Rediscover empowerment, connection, and joy. Immerse into the depths of yourself, beneath the surface, where your untapped potential lies.
This retreat combines a certified workshop of Lomi Lomi massage, also known as Kahuna Bodywork.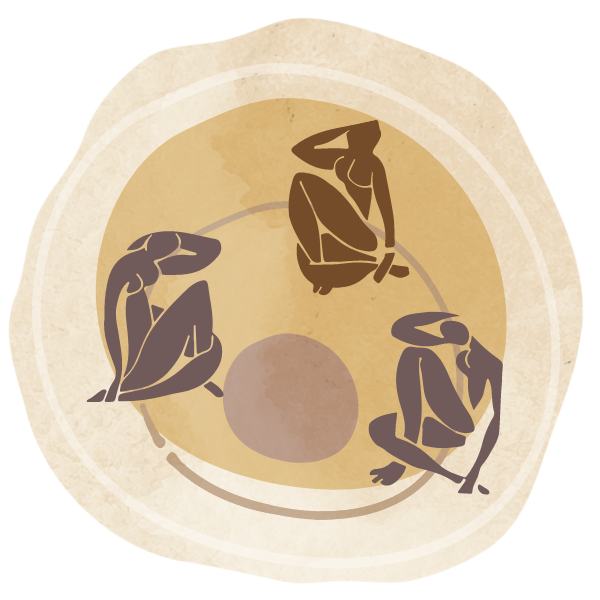 This retreat is designed primarily for individuals who seek a deeper connection with their bodies and a desire to tap into their innate healing abilities. 
This will be an intimate journey. With a maximum of nine participants and two facilitators, we aim to provide a nurturing, almost individualistic approach. This setting allows us, as facilitators, to accompany you fully in your process, ensuring you receive the best quality of learning in a supportive environment.

You don't need prior massage experience or aspire to be one to participate in this event. This retreat equips you to share the gift of Lomi Lomi with loved ones, family, and friends, and transform your daily life for the better.  If you'd like, you can continue this journey and deepen your Lomi practice with us to become a Lomi practitioner or teacher and share this unique gift of Lomi with others. 

The retreat is facilitated by a certified teacher and is equivalent to Kino Mana Level 1 of Lomi Lomi Training according to the Kino Mana Training System of Aloha International, Hawaii.

The retreat package includes:
6 nights in a shared or private room at the peaceful Te Nikau Retreat,
a short 1-hour drive from Hokitika, South Island, New Zealand.

3 nourishing, delicious vegetarian meals per day

54 hours of workshop activities, including morning rituals in nature, self-massage techniques, guided movements & breath practices, meditations, and giving and receiving sessions of Lomi Lomi massage. All this under the guidance and support of two experienced facilitators.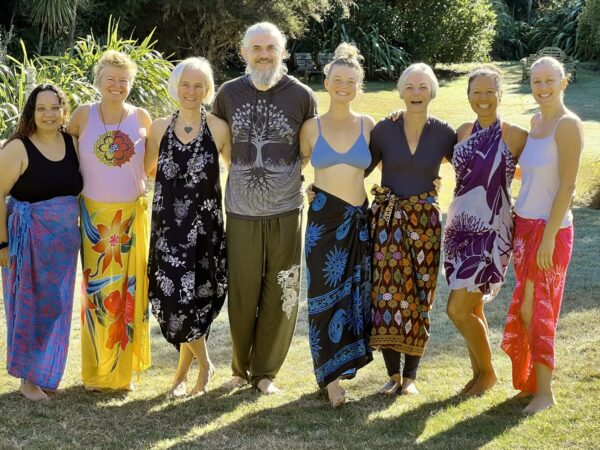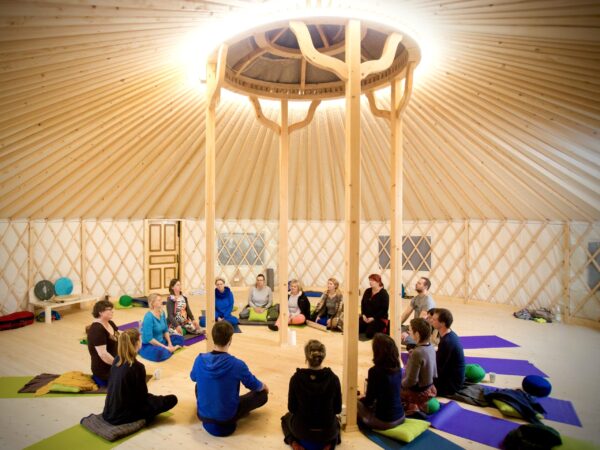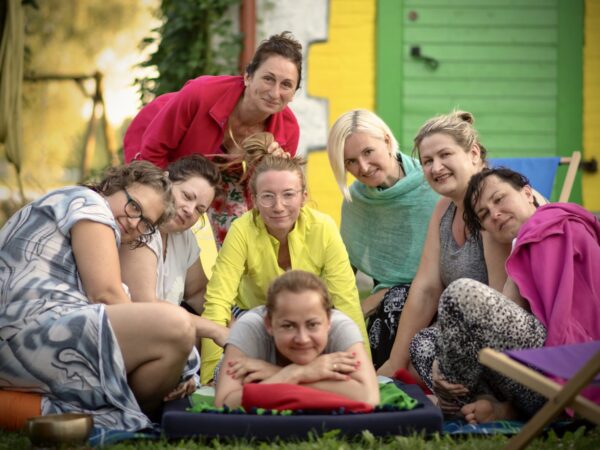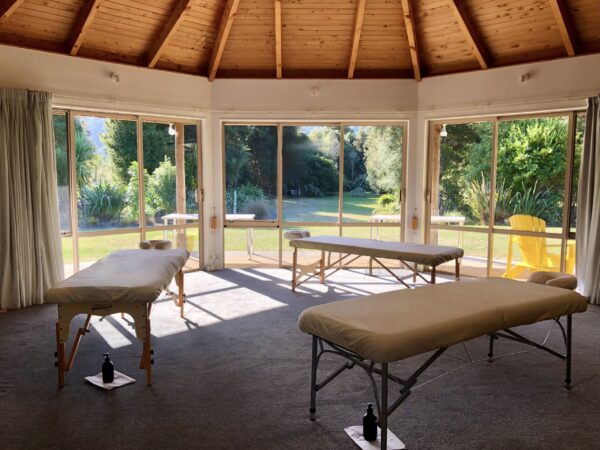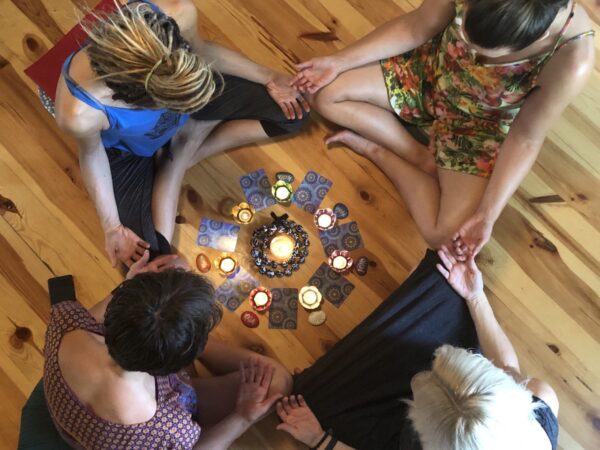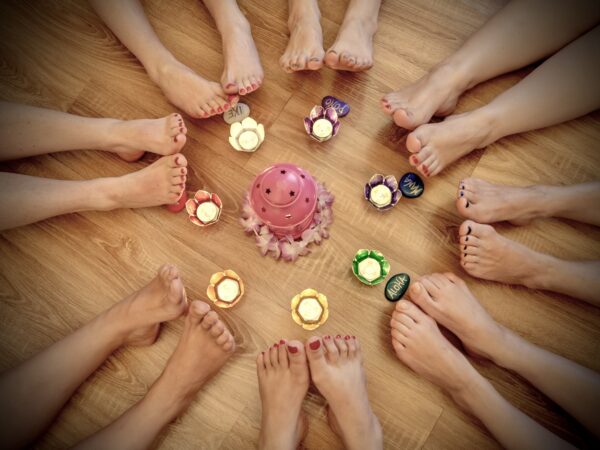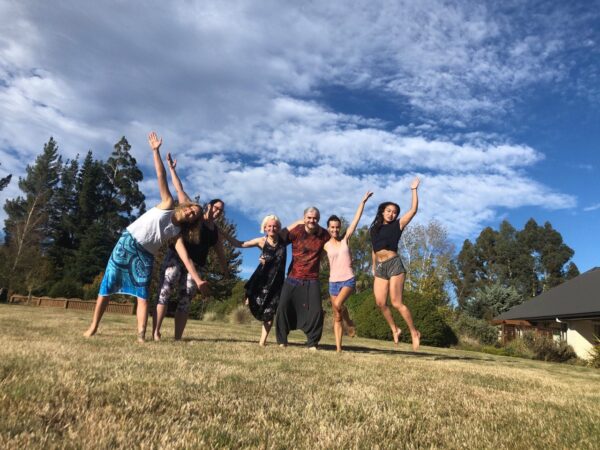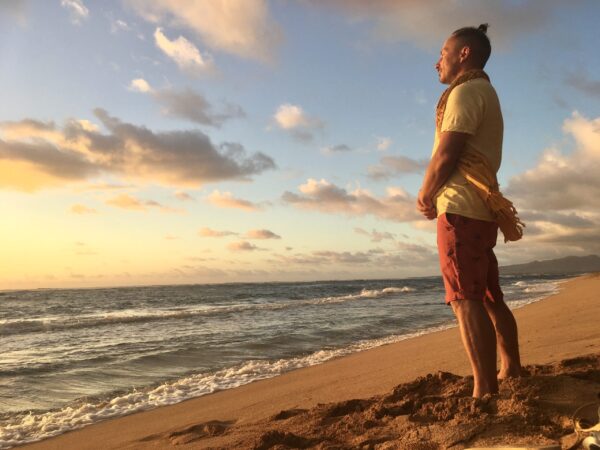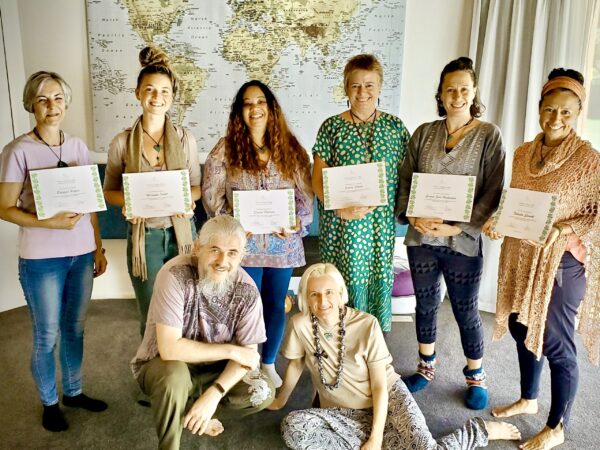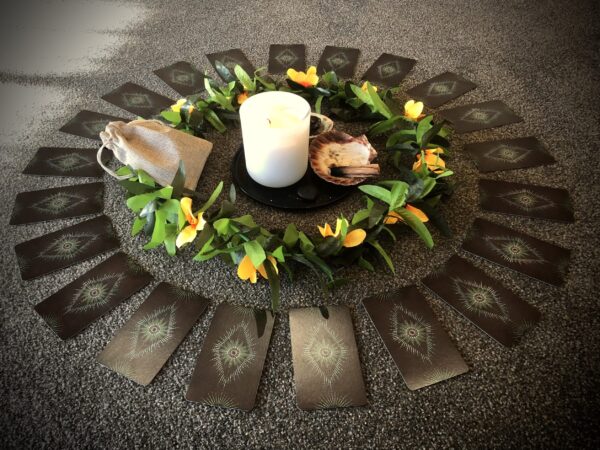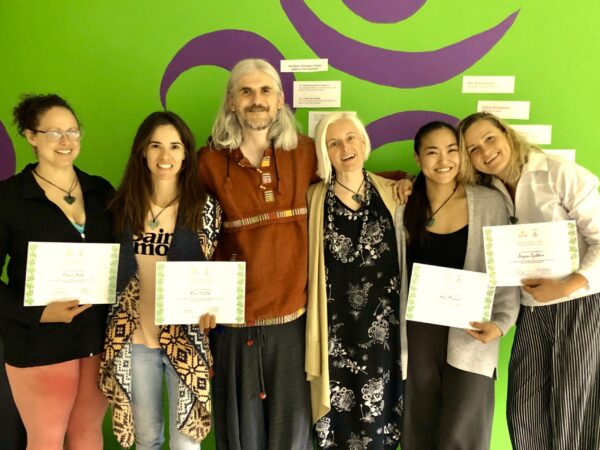 Lomi Lomi Nui also known as the "temple-style" of Hawaiian massage or Kahuna Bodywork is called by many the most beautiful massage in the world.
Deeply nourishing, flowing touch helps to balance emotions and brings peace that embraces our whole being. Joints rotations and muscle stretching help release energy frozen in our body during traumatic situations and restore our movement capacity.
This unique holistic bodywork restores the balance within the body and between body, mind, emotions, and spirit. When our body, mind, and heart are in balance, life-giving energy flows freely. We are able to solve our problems with ease. In conclusion, serenity, calmness, and natural balance come back to us. We become more optimistic, joyful, and ready to act. We naturally follow our passions and inner callings and as a result, we can easily experience happiness and abundance in our life.

(Abraham) Aua'ia Maka'i'ole Kawaii, the father and the founder of this practice, defined it as a 'physiologically based psycho-spiritual healing and transformation'
This retreat is for you if you want to
slow down, relax and deeply nourish yourself
reconnect to your body and restore balance in your life
set off your transformation journey
get a new perspective on your life
discover your healing abilities
 have a better understanding of your body, emotions, and your life
learn how capable you are, and realise your full potential
meet like-minded people
During this training you will learn
 basic techniques and session structure of Lomi Lomi Nui massage
breath-work techniques
7 empowering principles of Huna – philosophy of happy and healthy life
basics of self-massage techniques
Hawaiian rituals that help you to connect with the forces of nature
practical techniques allowing you to embed new-learned skills into your everyday life
Benefits of Lomi Lomi massage
stimulates blood circulation and the lymphatic drainage system
releases tensions accumulated in the muscles and joints
increases flexibility and mobility
strengthens the immune system
balances inner organs and glands
restore the free flow of life energy
activates positive patterns of thinking
expands acceptance, joy, and creativity
If you've felt a spark of curiosity or a sense of calling, don't hesitate to get in touch with me. I'd love to address any questions or concerns you may have, and we can also schedule an online meeting to explore whether this retreat is the perfect fit for you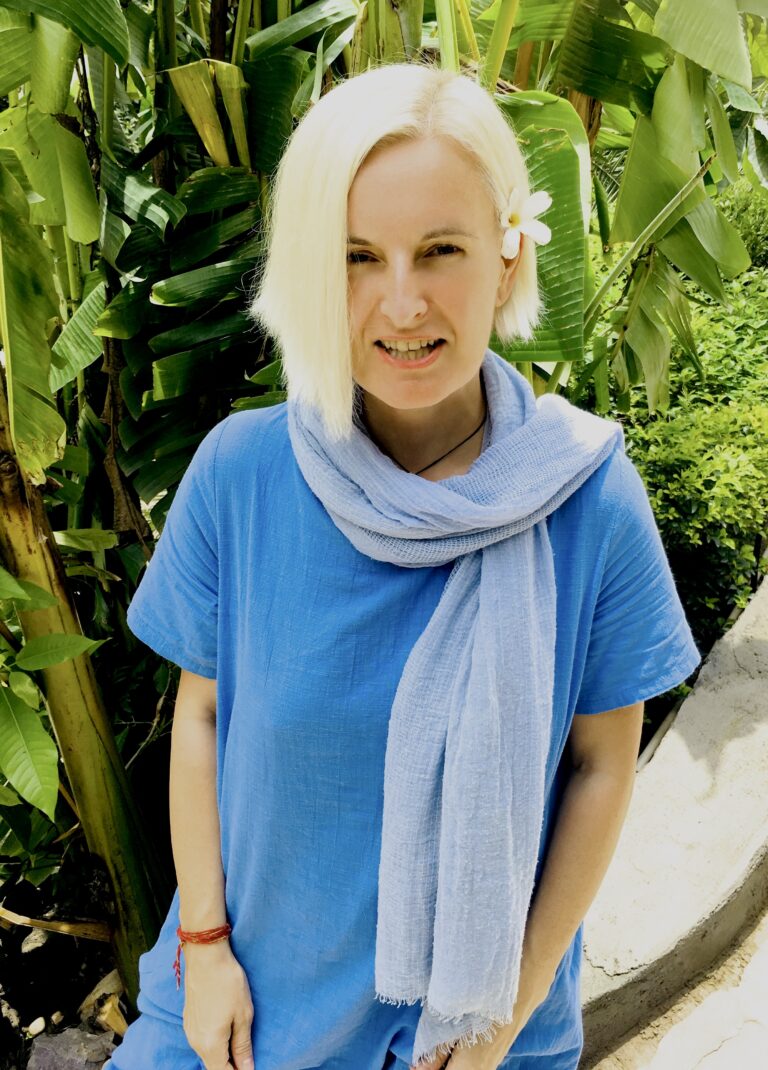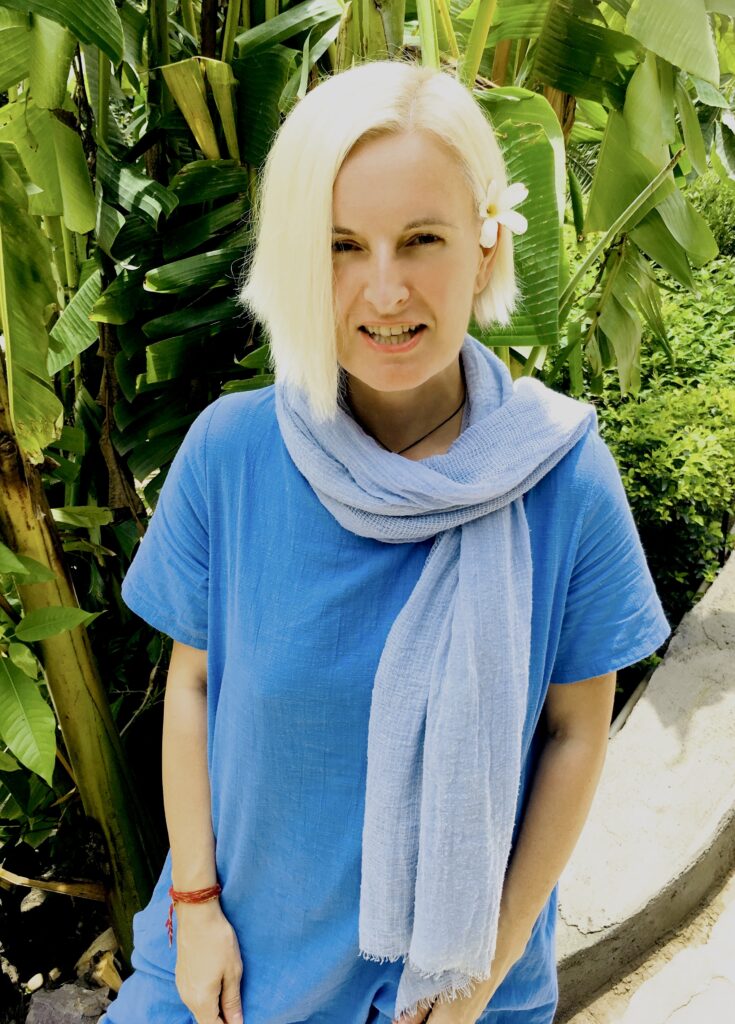 Born and raised in Europe but with a true Hawaiian Aloha in her heart. Hawaiian Bodywork (Lomi Lomi & Kahi Loa) practitioner and teacher certified by Aloha International Hawaii.
I have been practicing this art since 2015, offering support to people throughout Europe, Australia, and New Zealand. I also offer somatic touch therapy and empowering life counselling and mentoring based on the Huna teachings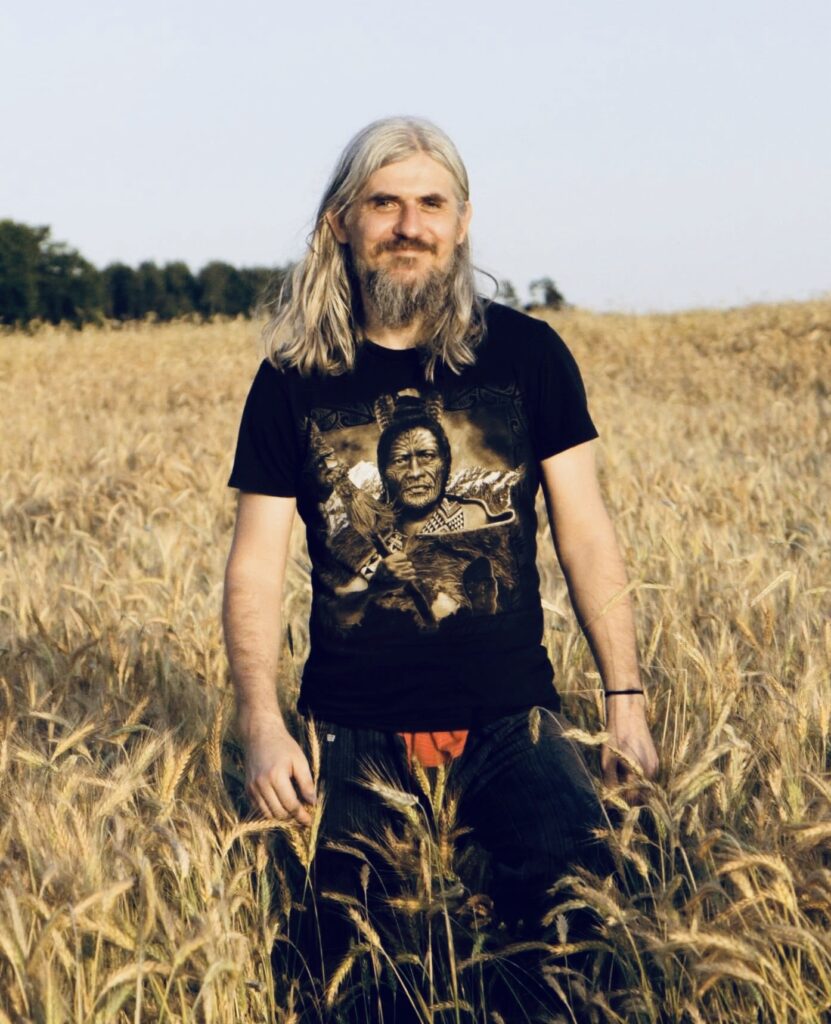 Lomi Lomi massage practitioner and transformation life coach.

My biggest passion is a mindful transformation of the human mind in pursuit of true inner peace. My goal is to create a safe space to support others in finding their true selves.
We asked the participants of our previous workshop to share their impressions, right after the end of the training. Here's what they said:
'Feeling blessed after this training and retreat. Thank you so much… Iza & Rafal – my amazing teachers, I am so grateful for you both. It was a beautiful holistic journey for the body, mind, and soul. I came away from this training feeling joyful, expansive, and capable, it's so much more than I expected, and will treasure this experience forever.
Mahalo!'
Wow, transformational, am in awe of the support, safe space, gentleness, care, and love of the Lomi Lomi Nui and Huna residential training with Izabella and Rafal. Cannot recommend it highly enough. Will be signing up for level 2.
Thank you! Mahalo and Nga mihi!
So…this happened. I am now Lomi Lomi Nui massage therapist What a journey!
The training was just amazing. There were challenging situations but I loved every second of it! Life is full of surprising events, it's all up to you how you receive or what you create from it but I now call it an adventure and will enjoy all of it. Thank you so so much for nourishing us, my dear teachers.
Mahalo! Mahalo! Mahalo!
Frequently asked questions
Accommodation & retreat package
This retreat is hosted at Te Nikau Retreat, nestled in the native West Coast Nikau forest and located 1-hour drive from Hokitika, South Island, New Zealand.
The 7-day retreat package includes 6 nights in a shared or private room in one of two houses plus three nourishing and delicious, vegetarian meals per day.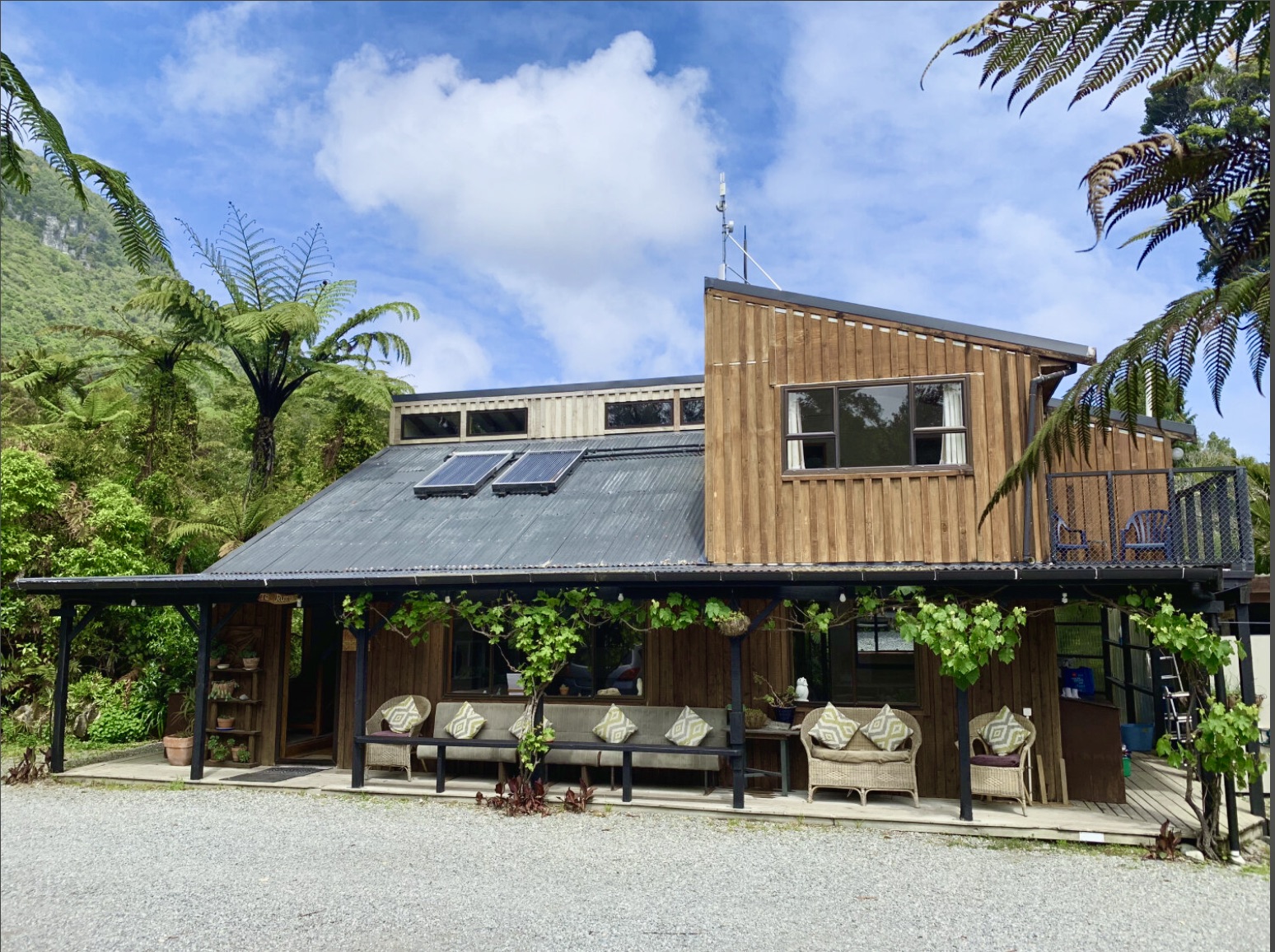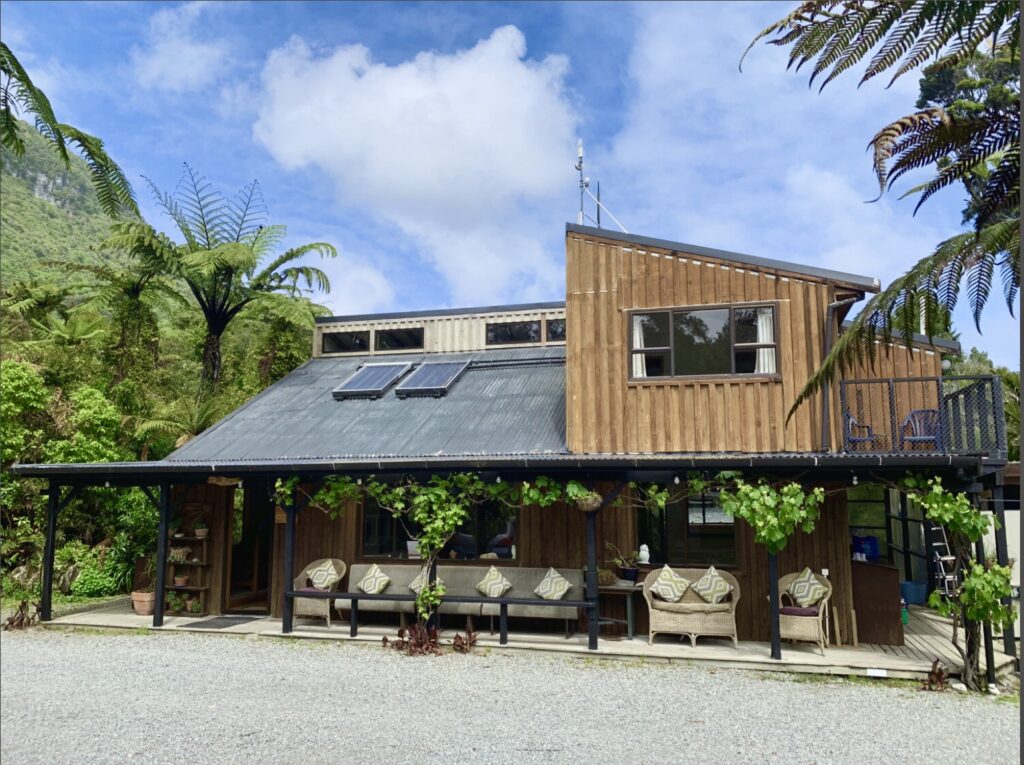 Te Nikau Retreat is nestled in the native West Coast Nikau forest on the foot of the Paparoa mountain range. Surrounded by nature it's the perfect location to reconnect with nature and restore inner balance and peace. A private track through lush, green bush leads to the Truman track and the breathtaking coastline, the West coast is famous for.
We will have our own disposal Te Nikau and Te Ruru lodges with single or twin rooms, some of them are also ensuite.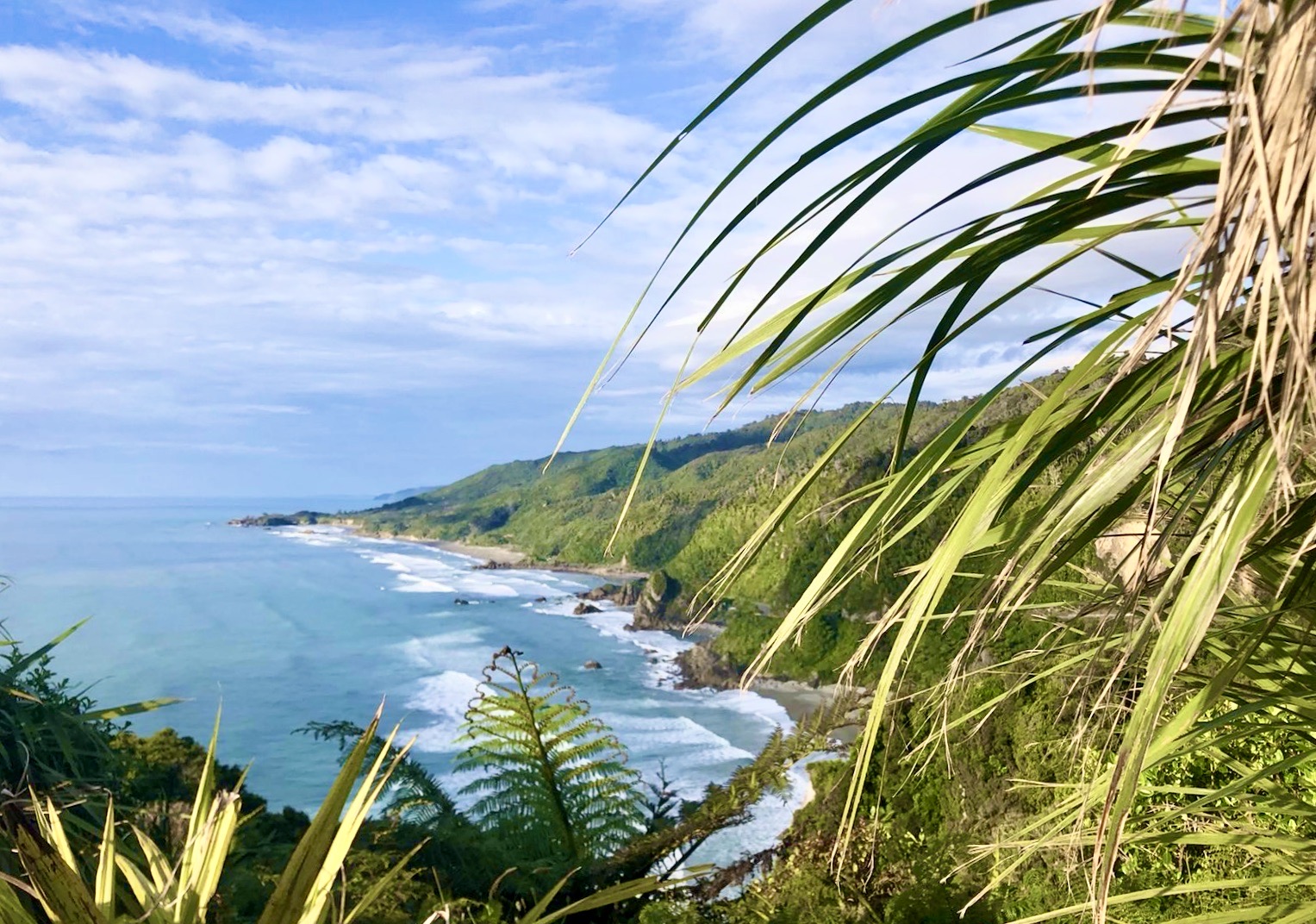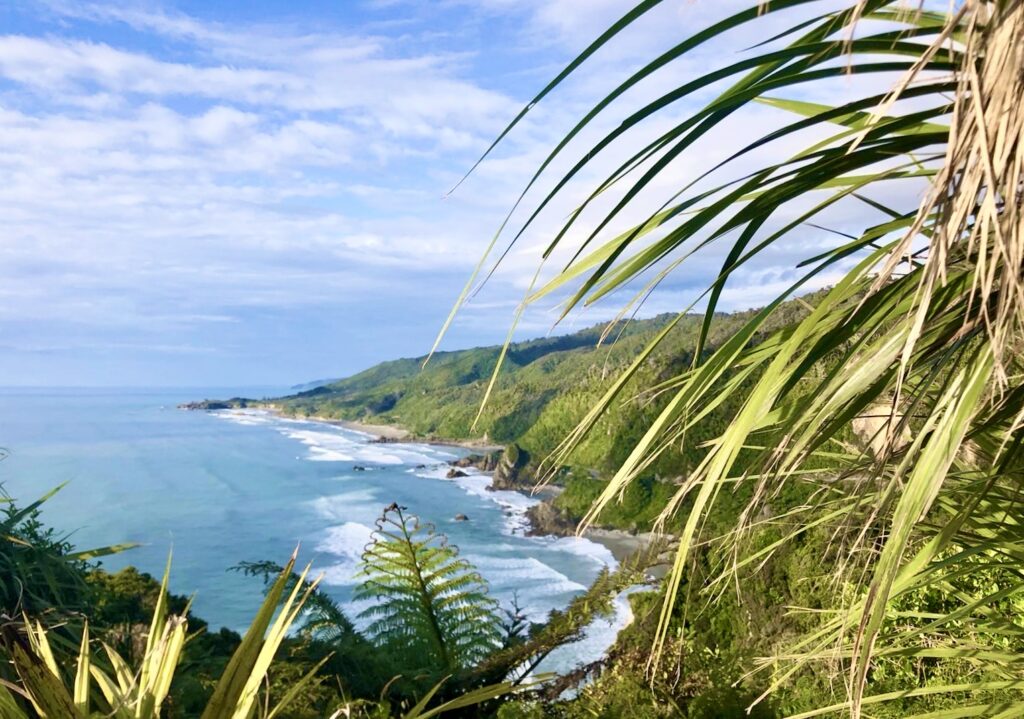 Prices include six nights' accommodation, all meals, and 54 hours of the workshop. There is a range of accommodation options. Choose your preferred style of accommodation below.

We want our workshops to be accessible to anyone who feels inspired. If money is the only obstacle, do not hesitate to inquire about our scholarship program or the payment plan.
One bed in a cozy room with a shared bathroom in Te Nikau or Te Ruru Lodge surrounded by a tranquil native Te Nikau forest
"Early bird gets the worm" and early sign-up gets the queen bed 😉
Comfortable queen bed in your private room with a shared bathroom in Te Ruru Lodge.
If you need more space for yourself,
this option is for you
Shared room
en-suite
NZ$2700 pp*
One bed in a cozy room with en -suite bathroom in Te Ruru Lodge. A great option if you would like to enjoy the company as well as often showers.
"Early bird gets the worm" and early sign-up gets the queen bed 😉
Private room
en-suite
NZ$3300 pp*
Spoil yourself with your private room and your private bathroom in Te Ruru Lodge.
If you need more space for yourself,
this option is for you.
NZ$500 deposit must be paid within five business days of booking to secure your place. The full balance must be paid 30 days before the retreat.
The Early Bird offer ended 30 October 2023
NOTE: This retreat requires a minimum of 6 participants registered and the full amount paid by 30 December 2023 in order for it to go ahead. If this number has not been reached then all deposits will be refunded or you can choose to attend at an alternative date arranged for the training retreat later on in the year.
Payment and Cancellation policy:
To reserve your space for this training, we require a non-refundable deposit payment of NZ$ 500.
Any remaining payment owing is due 31 days before the start of the workshop.
Full Payment is refundable if we have to cancel the workshop.
If the participant cancels no later than 3 weeks before the planned start date of the workshop, it will be possible to reschedule the workshop or refund the payment, except for the non-refundable deposit.
If the participant cancels anytime within 21 days before the event, no refund will be possible unless his/her position is filled by someone else.
Payments via bank transfer as per the details below
Account number: 06-0821-0911522-03
Account-holders: Izabella Rogala & Rafal Widelka Zesty Life
Please put your name as a reference.